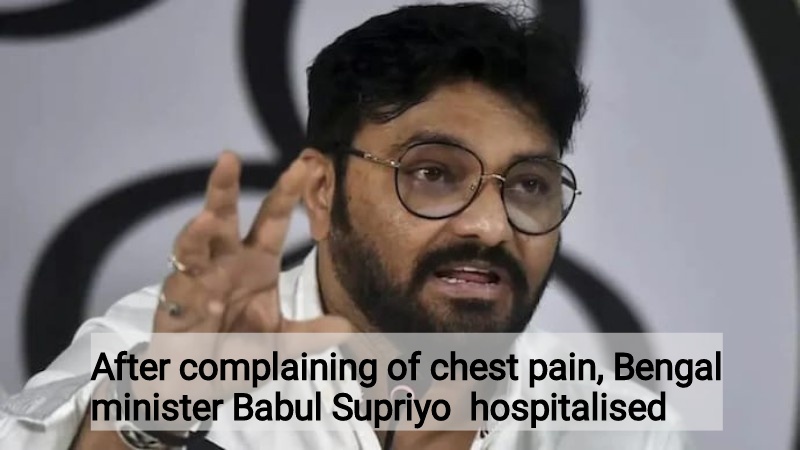 Babul Supriyo, a Trinamool Congress leader and minister for Bengal, was admitted to the hospital on Monday after claiming to have been experiencing chest pain and sweating since Sunday night.
Babul Supriyo's ECG 'showed minor changes while the echocardiography was within normal limits,' according to a statement from the Woodland Multispeciality Hospital in Kolkata.
According to the hospital, the doctors recommended coronary angiography, which revealed mild coronary artery disease.
Babul Supriyo is receiving medical care, and there was no need for cardiac intervention.
Babul Supriyo, the leader of the Trinamool Congress and minister of tourism and information technology for West Bengal, will be let go later today.