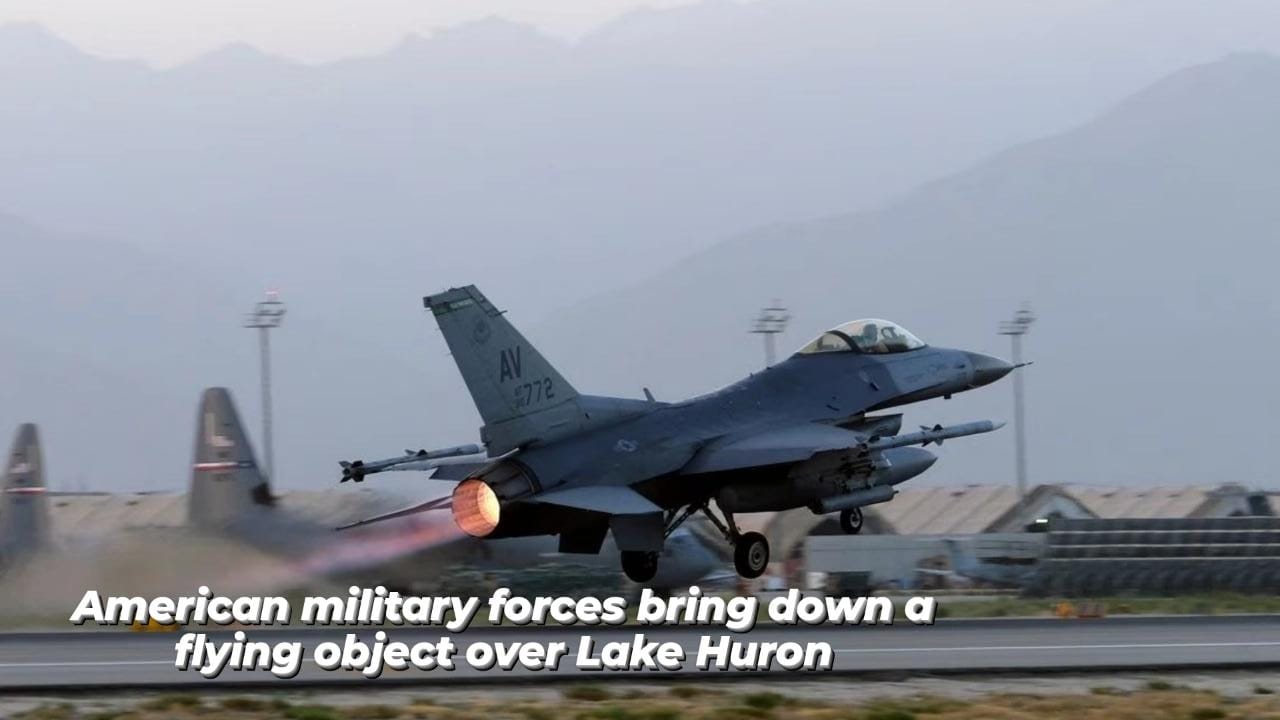 According to the Pentagon, American fighter jets on Sunday shot down an octagonal object over Lake Huron, the latest incident since a suspected Chinese spy balloon put security forces in North America on high alert.
It was the fourth flying object that an American missile had shot down over North America in a little more than a week.
General Glen VanHerck of the U.S. Air Force told reporters that the military has not been able to determine the nature of the three most recent objects, how they maintain their altitude, or their origin.
The commander of NORAD and Northern Command, VanHerck, explained: 'We're calling them objects, not balloons, for a reason.'
VanHerck stated that he wouldn't exclude any possible explanation, including aliens.
I'll leave that up to the intelligence and counterintelligence communities, he said.
Subsequently, a different defence official who requested anonymity claimed that the military had not seen any proof that the objects were extraterrestrial.