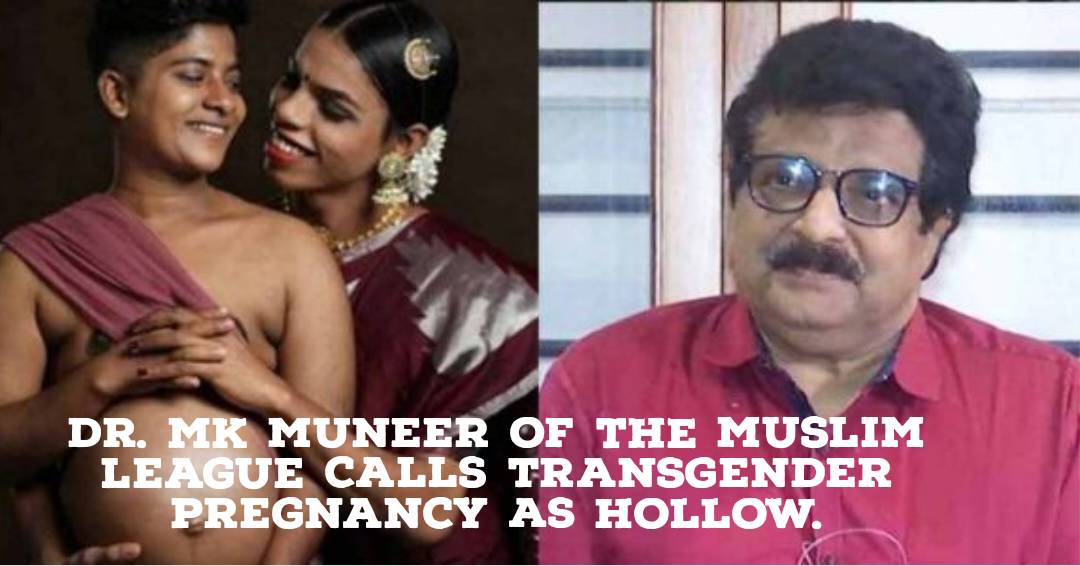 The Indian Union Muslim League MLA Dr. MK Muneer,calls transgender pregnancy as a meaningless idea.
At the Wisdom Islamic Conference on Sunday in Kozhikode, Muneer mentioned the birth of a child to the transgender couple Ziya Paval and Zahhad Fazil.
At the Medical College Hospital in Kozhikode, on February 8, transman Zahhad gave birth via Caesarean surgery after stalling hormone therapy to conceive.
The birth of the kid was highly praised, and Kerala's Minister for Social Justice, R. Bindu, urged people to abandon the conventional view of a family.
According to Muneer, those who think a transman gave birth are 'living in a fool's paradise.' He claimed that the concept of gender neutrality poses a challenge to societal divide.
'How does a guy give birth to a child? Her breasts were removed since the woman wanted to change into a man, but her womb was left intact. She gives birth but is unable to nurse. Even though the individual claims to be a guy on the surface, the fact that she still has a womb shows that she is still a woman,' Muneer remarked.
The Koduvally MLA further said, 'a homosexual couple is unable to conceive. The notion that a transman delivered a baby is false; the baby was born to a woman.'