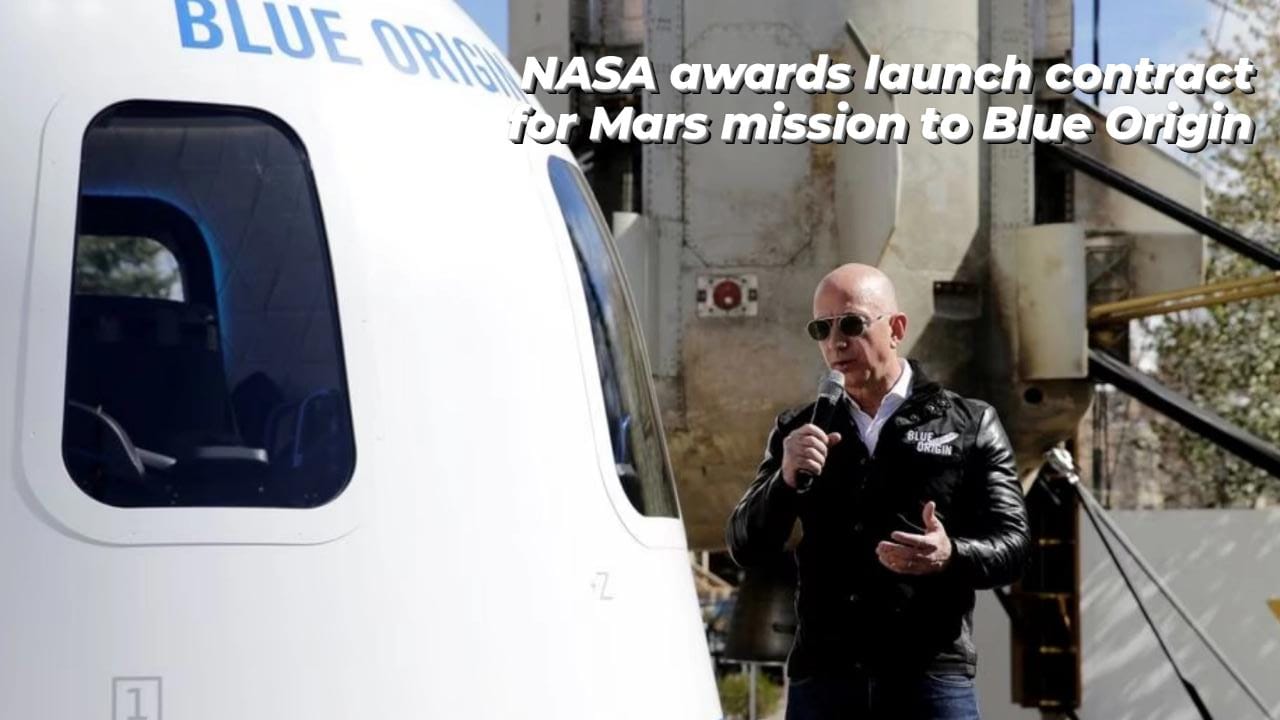 In order to launch a mission to study the magnetic field around Mars next year, Blue Origin, the private space company founded by billionaire Jeff Bezos, was given its first interplanetary NASA contract on Thursday, the U.S. space agency and company said.
According to plans, NASA's dual-spacecraft ESCAPADE mission will launch in late 2024 from Florida's Cape Canaveral Space Force Station aboard Blue Origin's recently created New Glenn heavy-lift rocket.
The identical twin ESCAPADEs, abbreviated for Escape and Plasma Acceleration and Dynamics Explorers, will travel to Mars orbit in approximately 11 months, during which time they will gather information on the planet's magnetosphere and its interactions with solar radiation.
The innovative NASA astronaut John Glenn, who became the first American to orbit Earth in 1962, is honoured by the naming of New Glenn, which features a reusable first stage intended to be flown on at least 25 missions.