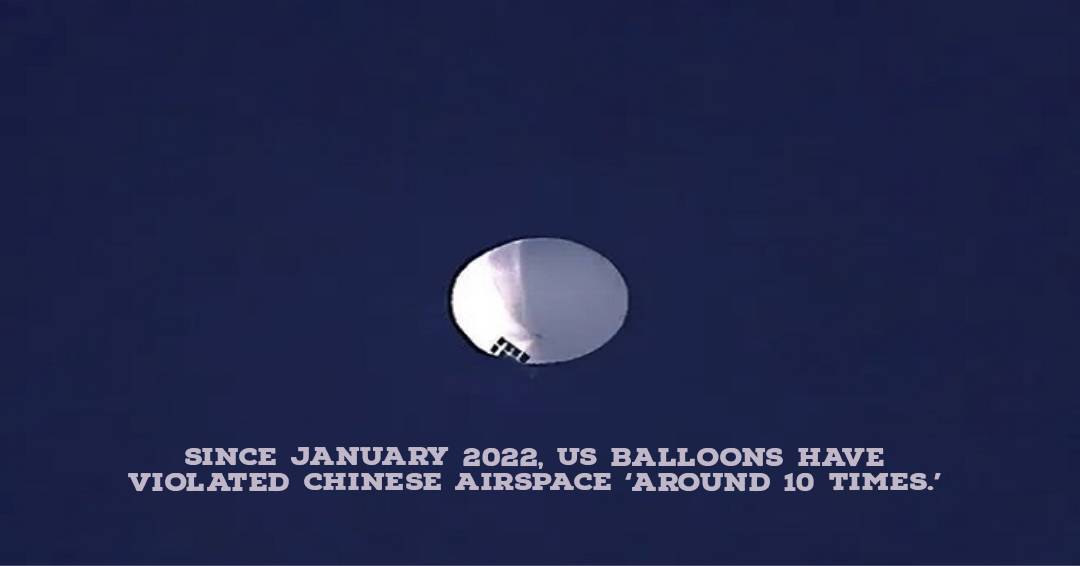 After an alleged Chinese surveillance vessel was shot down over the United States, Beijing stated on Monday.
Following Washington's decision to shoot down the purported spycraft in early February—which Beijing has said was carrying out a civilian mission—relations between the US and China have deteriorated since.
Since then, several more of these aircraft have been shot down over the United States and Canada, but Beijing has only acknowledged that the initial aircraft was one of its own.
And on Monday, China claimed that since January 2022, the US had sent over 10 balloons into Chinese territory.
'The US frequently violates other nations' airspace,' says Wang Wenbin, a spokesperson for the foreign ministry, who made the statement at a briefing.
'US balloons have unlawfully flown above China more than ten times without any authorisation from Chinese officials since last year alone,' he continued.
Wang stated that Beijing's 'management (of these instances) was responsible and professional' when asked how China reacted to those purported incursions.
'I advise you refer to the US side if you want to know more about US high-altitude balloons illegally violating China's airspace,' he continued.