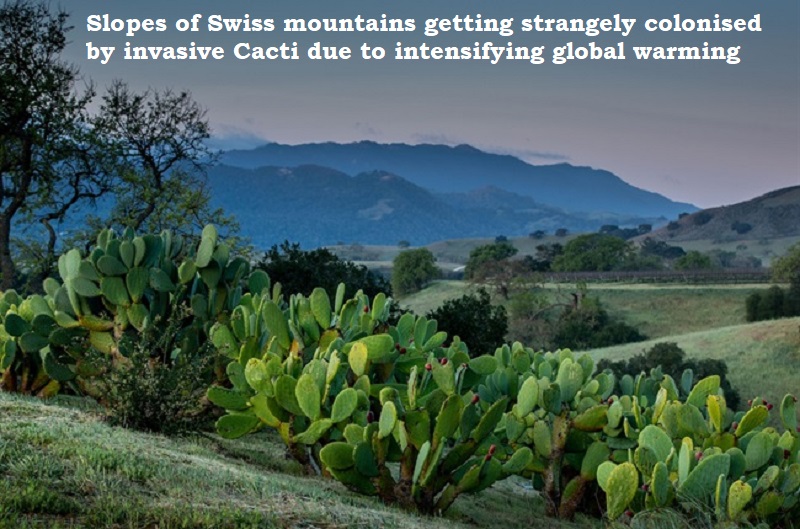 The residents of the Swiss canton of Valais are accustomed to seeing mountain sides covered in snow in the winter and in edelweiss blooms in the summer. Cacti, which are generally known to thrive in hot and dry climates, are however beginning to oddly colonise the slopes as global warming intensifies.
The Opuntia species of cactus, sometimes known as prickly pears, have been spreading throughout Valais, encroaching on the area's natural reserves, and posing a threat to biodiversity, according to the authorities.
'A lover of dry and hot climates, this invasive and non-native plant is not welcome in the perimeter of prairies and dry pastures of national importance,' stated the municipality of Fully in the Rhone valley, in the press release issued to announce the uprooting campaign.
Opuntia species and similar kinds of cacti have also grown on a few hills around Sion, the capital of Valais, where it is estimated that Opuntia plants now fall in 23-30 per cent part of the low vegetation cover.