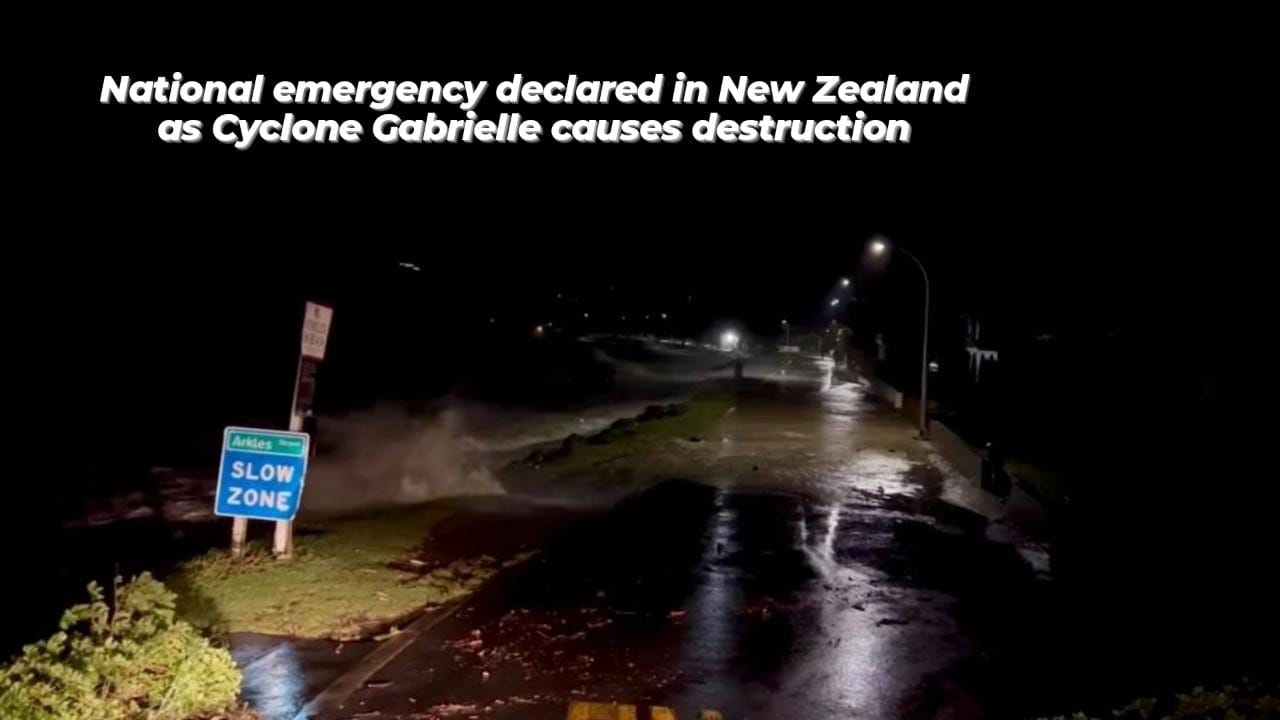 On Tuesday, Cyclone Gabrielle caused widespread flooding, landslides, and enormous ocean swells, forcing evacuations and trapping people on rooftops for the third time in New Zealand's history.
Thousands of passengers were left stranded by cancelled flights, and hundreds of thousands continued to be without power.
At a news conference on Tuesday, Prime Minister Chris Hipkins declared that 'the severity and the breadth of the damage that we are seeing has not been experienced in a generation.'
He added that Australia and the UK had expressed their support.
Gabrielle had moved southeast of Auckland, close to the country's North Island's east coast, at 6 p.m. (0500 GMT), and was forecast to keep moving southeast, roughly parallel to the coast. For a large portion of the east coast of the North Island and upper South Island, weather warnings were still in effect.
Numerous supermarkets closed, leaving about 225,000 people without electricity, and Hipkins urged New Zealanders not to stock up in a hurry.