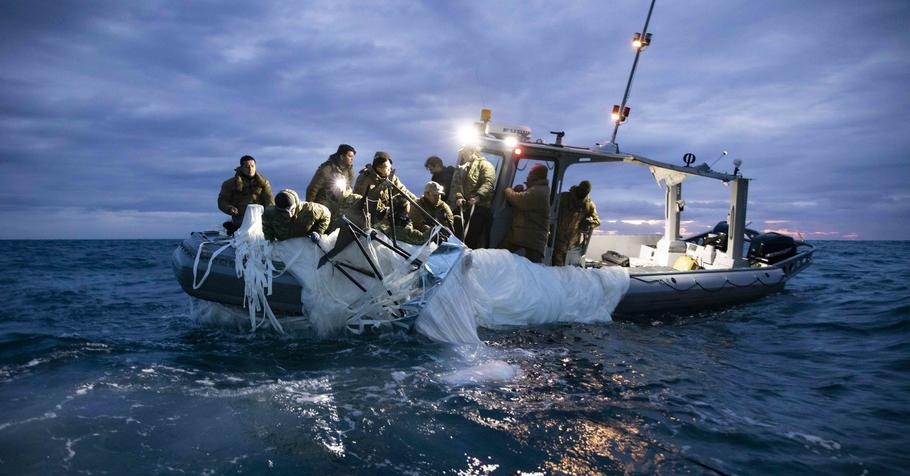 Washington: The United States has recovered the electronic mechanism and key sensors, presumably used for intelligence gathering, from the suspected Chinese spy balloon, officials announced on Monday (local time), New York Post reported. 'Crews have been able to recover significant debris from the site, including all of the priority sensor and electronics pieces identified as well as large sections of the structure', the US military's Northern Command said in a statement.
The US shot down the giant balloon, which China claimed to be a civilian airship used for research mainly meteorological, on February 4 after it hovered over the country for a week. The parts were recovered from the ocean by Navy personnel in the days after. Members of the FBI's evidence response team have since been studying the remnants to assess how extensive its surveillance capabilities were, but didn't have access to the majority of the balloon's 'payload' — its onboard electronics. The military now has possession of critical electronics, reported New York Post.
The discovery of the Chinese spy balloon led US officials to be on high alert for other potential foreign intelligence-gathering devices flying in US airways that were not detected by radar. US military officials located and shot down three objects in just as many days over the weekend in an unprecedented move. Meanwhile, US Defence Secretary Lloyd Austin III said that these objects do not present a military threat, however, present a risk to civil aviation and potentially an intelligence collection threat.
While addressing the press, Austin said, 'Right now, our priority is on — is debris recovery so that we can get a better sense of what these objects are. We're working closely with the rest of the federal government, including the FAA, the FBI, NASA, and others, to work through what we might be seeing'. 'We, of course, know that a range of entities, including countries, companies, research organizations, operate in these altitudes — or at these altitudes for purposes that are not nefarious, including legitimate research', he added. Austin added that US military teams have not yet recovered debris from the three objects shot down — which were significantly smaller than the Chinese spy balloon.