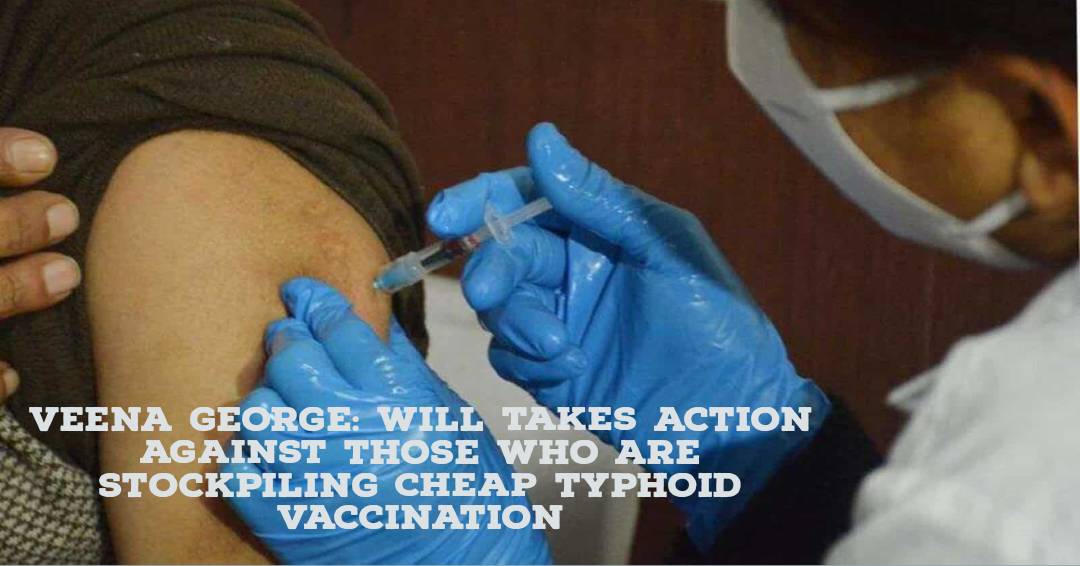 Kerala's Health Minister Veena George said, people who stockpile reasonably priced typhoid vaccines and sell the pricey variety instead would face harsh punishment.
The Drugs Controller has received instructions in this respect from the minister. Her response comes in response to accusations that pricey typhoid medication is being sold by drug stores to those requesting health cards as part of food safety procedures.
When the typhoid vaccine was made mandatory for hotel staff to obtain a health card, complaints were made that medical stores were deceiving their clients. Typhoid vaccines costing Rs 2,000 are allegedly being sold in medical supply stores whereas vaccines costing Rs 200 are readily available in the market. It was claimed that medical supply stores benefited from the higher commissions.
Given that private hospitals also demand exorbitant fees to provide injections, this additional expenditure on the health card has become a burden on the hotel personnel.
It is claimed that the lack of the vaccine in government hospitals and Karunya Pharmacies, which are required to provide medications at a reasonable rate, is paving the way for abuse.