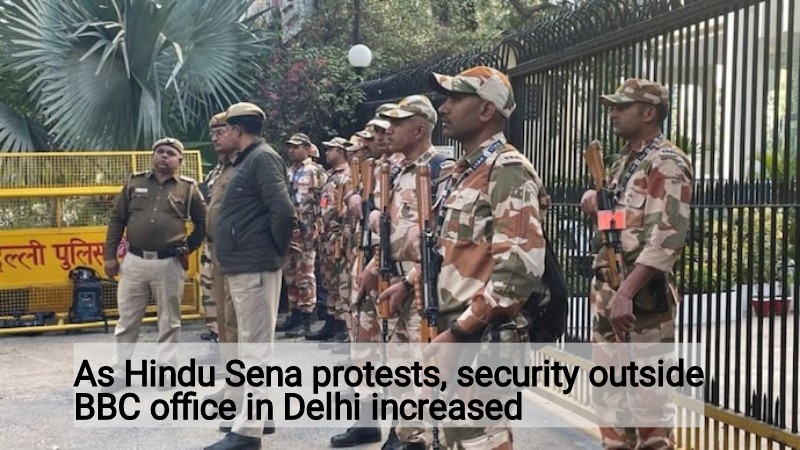 After a group of Hindu Sena protesters demonstrated in front of the media organisation on Wednesday, security was increased outside the BBC office on New Delhi's Kasturba Gandhi Road.
The BBC India office is located in HT House, where several members of the Indo-Tibetan Border Police (ITBP) have been stationed, and income tax investigators are conducting a survey for the second day.
Police seized a number of banners and placards that were being waved at the BBC as the Hindu Sena protesters approached the BBC building. Protesters could be heard yelling, 'BBC leave India.'
While this was going on, the Income Tax department continued its second day of survey operations in several BBC offices in Delhi and Mumbai. It is believed that the sleuths were making copies of the organization's financial information, both on paper and in electronic form.
In order to look into allegations of tax evasion against the British broadcaster in India, surveys are being carried out.
The tax authorities, according to media reports, are speaking with BBC employees in the finance and some other departments. According to sources in the IT division, some computer accessories and mobile phones were copied as part of the operation, according to news agency PTI.