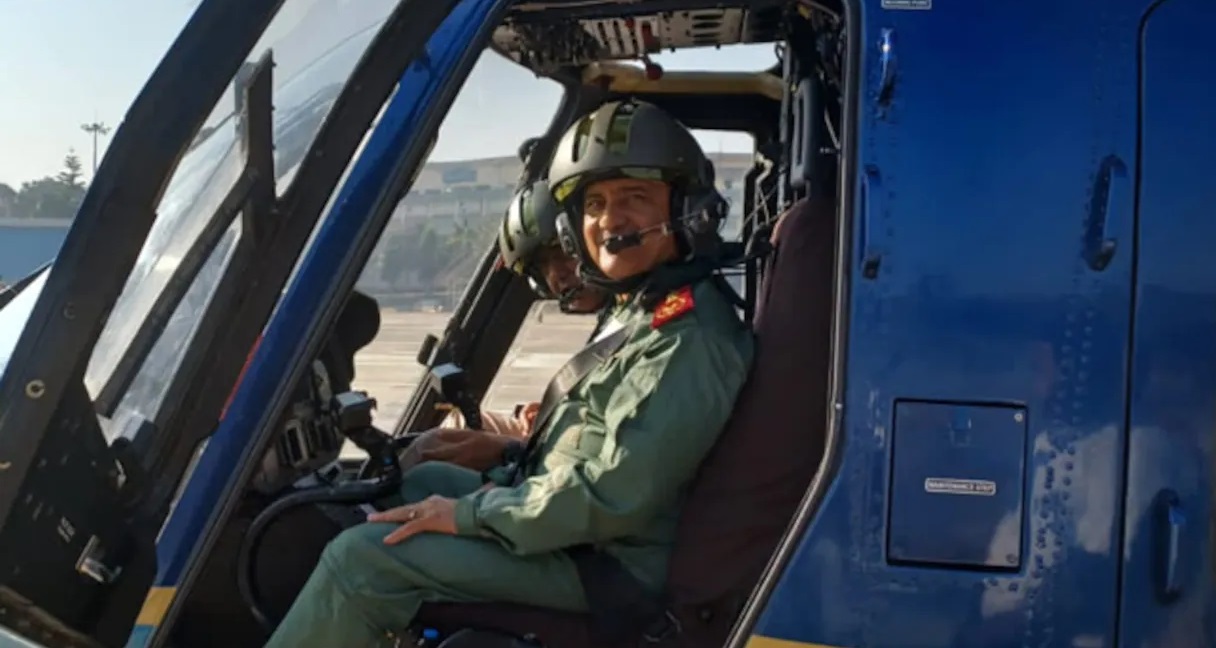 Bengaluru: Chief of Defence Staff General Anil Chauhan Wednesday today took a sortie in the Light Utility Helicopter at the 5-day Aero India air show inaugurated by Prime Minister Modi on Monday. The chopper is being planned to be inducted into the Army and Air Force in significant numbers, an official said.
Prime Minister Narendra Modi on Monday inaugurated the 'India Pavilion' at the Aero India show in Bengaluru. Earlier on Monday, the Prime Minister inaugurated the 14th edition of Asia's biggest aero show – Aero India 2023 – at Air Force Station in Yelahanka. A commemorative stamp was also released by Prime Minister Modi on the occasion. The five-day event, on the theme 'The runway to a billion opportunities', will showcase India's growth in aerospace and defense capabilities.
It will display indigenous equipment/technologies and forge partnerships with foreign companies, in line with the 'Make in India, Make for the World' vision for a secure and prosperous future. On Monday, while addressing the gathering, the Prime Minister said that Bengaluru sky is bearing testimony to the capabilities of New India. 'This new height is the reality of New India, today India is touching new heights and transcending them too', the Prime Minister had said.
Aero India 2023 witnessed participation by more than 80 countries. Ministers of about 30 countries and 65 CEOs of global and Indian OEMs are likely to participate in Aero India 2023. Aero India 2023 exhibition witnessed the participation of more than 800 Defence companies including around 100 foreign and 700 Indian companies. The Indian companies participating in the exhibition include MSMEs and start-ups, which will showcase the advancement of niche technologies, and growth in aerospace and defense capabilities in the country.
Major exhibitors in Aero India 2023 include Airbus, Boeing, Dassault Aviation, Lockheed Martin, Israel Aerospace Industry, BrahMos Aerospace, Army Aviation, HC Robotics, SAAB, Safran, Rolls Royce, Larsen and Toubro, Bharat Forge Limited, Hindustan Aeronautics Limited (HAL), Bharat Electronics Limited (BEL), Bharat Dynamics Limited (BDL) and BEML Limited.