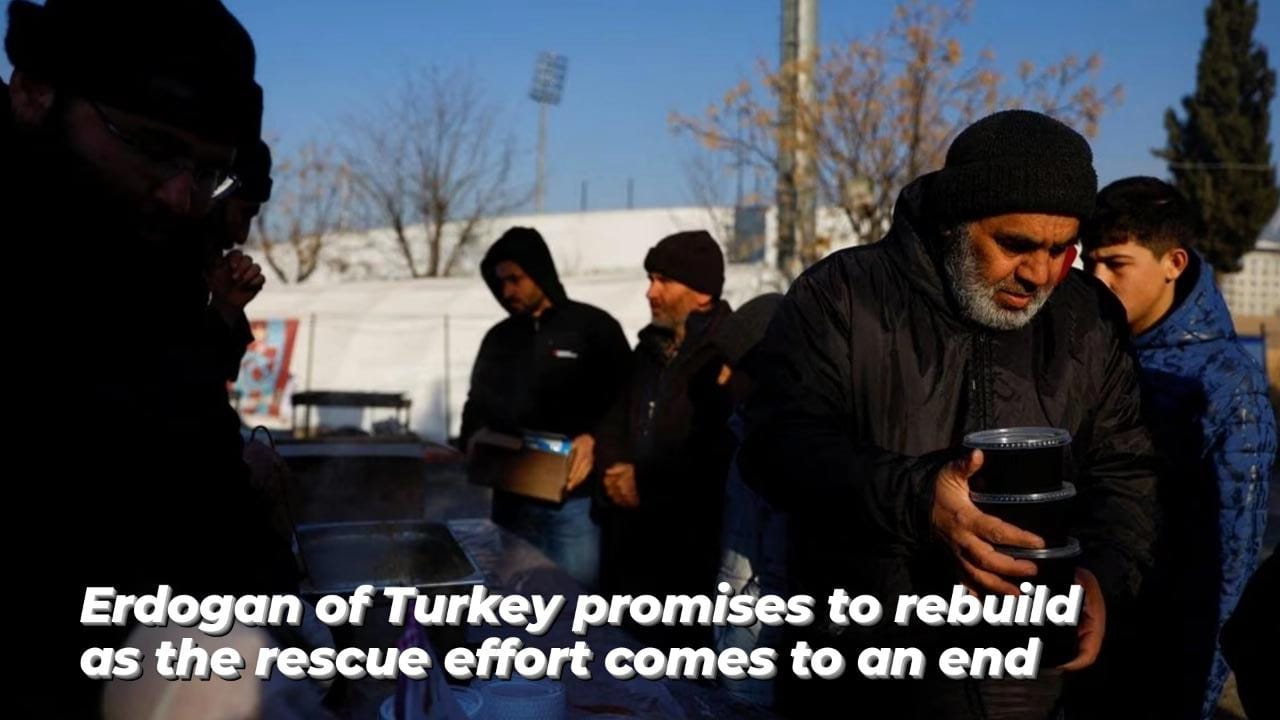 More than a week after a powerful earthquake shook Turkey and neighbouring Syria, Turkish President Tayyip Erdogan vowed to continue rescue and recovery efforts, with an elderly woman being the most recent victim to be extricated from the wreckage.
Over 41,000 people have died in Turkey and Syria as a result of the conflict, and many more have been rendered homeless and are now enduring winters with low temperatures.
Erdogan stated late on Tuesday following a cabinet meeting held at the Disaster and Emergency Management Authority's headquarters, 'We will continue our work until we remove the last citizen left under the collapsed buildings'.
Tens of thousands of buildings were destroyed, and damage assessments will be finished in a week, he said. Reconstruction will start in a few months.
He continued, 'We will rebuild all the homes and businesses that were damaged or rendered uninhabitable by the earthquake and turn them over to their rightful owners.' According to him, the earthquake injured more than 105,000 people, and more than 13,000 of them are still receiving medical care.