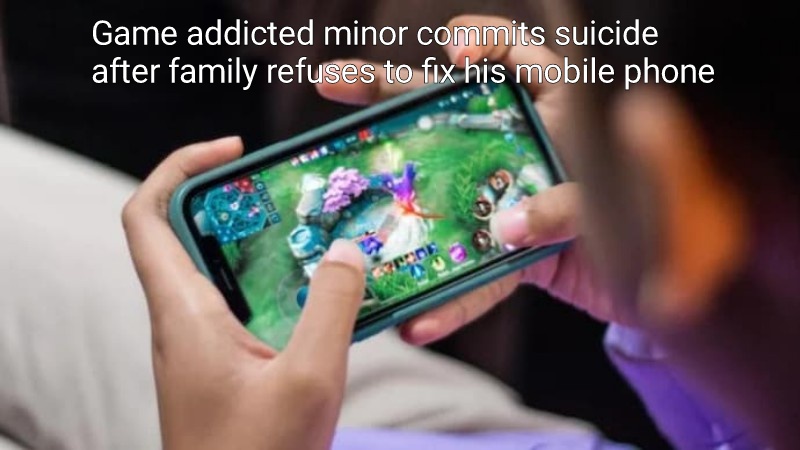 A 15-year-old boy committed suicide in Greater Noida after his family refused to fix the phone he used to play video games.
The boy lived with his family in an area under the control of Beta 2 police station, according to the police.
He was constantly reprimanded by his family members for his addiction to playing games on his mobile device.
The boy insisted that his family have his mobile phone fixed after it stopped working properly, but they refused.
The boy became so enraged by this that he entered his room and hanged himself from the ceiling fan.
When his family members came across him, they immediately tackled him and hurried him to the hospital, where the doctors declared him dead.
The 15-year-old boy was addicted to playing games on his phone, according to Saad Miyan Khan, the deputy commissioner of police for Greater Noida. After his family members refused to fix his phone, he committed suicide.
'Police have taken custody of the body and sent it for post-mortem. Further investigation is underway,' said the DCP.