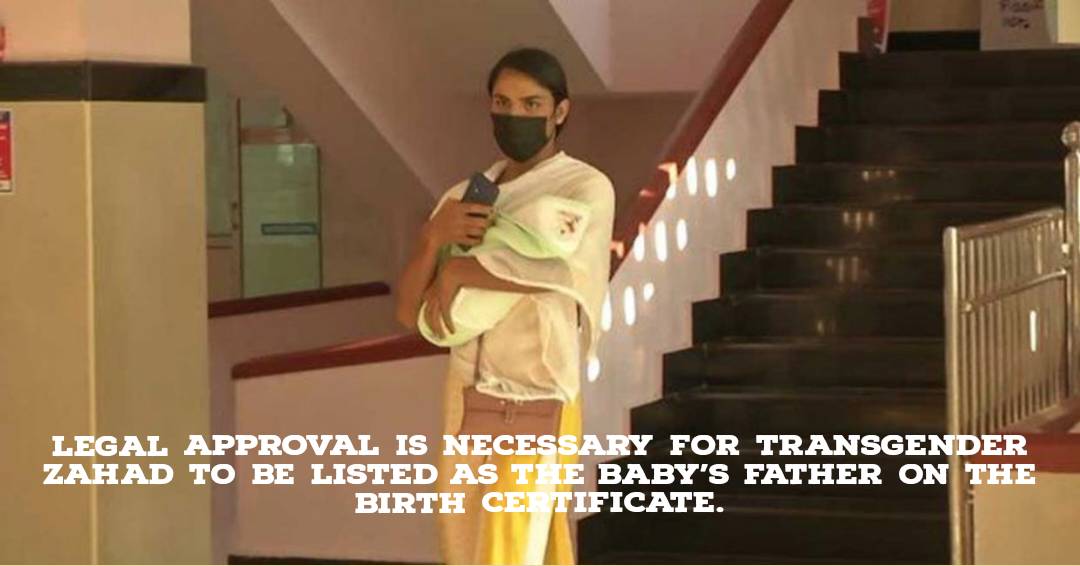 The hospital records says, the birth certificate of a child born to transgender couple Zahad and Ziya was issued. Their request for a relaxation in the requirement to record the parents' names will be taken into consideration after due deliberation with legal authorities, says the authorities.
Zahad, a resident of Thiruvananthapuram, and Ziya, a native of Kozhikode, welcomed a child on February 8 at the Kozhikode Medical College Hospital. Although Zahad gave birth to the child, the couple prefers Ziya to be listed as the child's mother and Zahad as the father on official records. The two made requests for permission from the Health Minister and the Medical College Superintendent.
The Superintendent of the Institute of Maternal & Child Health at Kozhikode Medical College informed that, 'Their demand will be taken into consideration after consultation with legal experts.'
Ziya disagreed with prominent Indian Union Muslim League leader M K Muneer's assertion that people who think a transgender person gave birth to a child 'live in a fool's paradise.'
Ziya claimed that since they were surrounded by carpers, there was no need for a response. 'Those who say such things are not living at our cost. Let them express themselves as they choose. We don't care,' Ziya said.