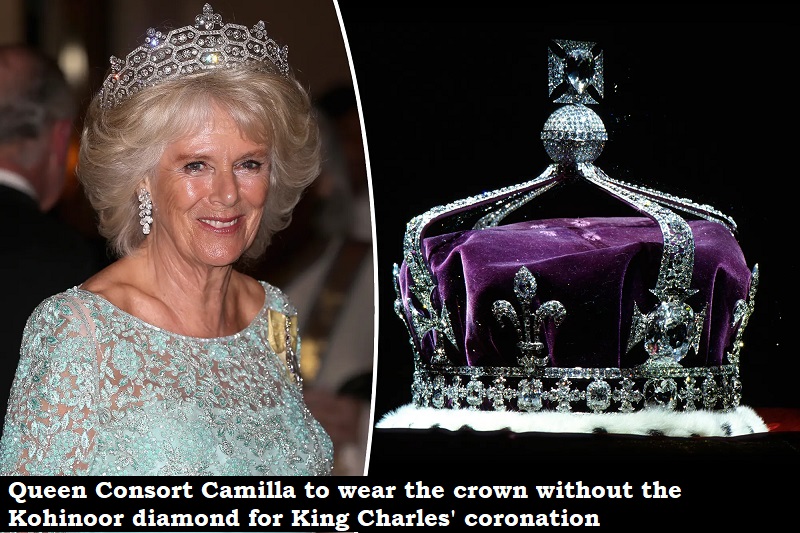 Queen Consort Camilla has chosen to don the crown without the contentious Kohinoor diamond from the colonial era for the coronation of Britain's King Charles III, which will take place at Westminster Abbey in May, according to the Buckingham Palace on Tuesday.
The Queen Mary Crown was Camilla's choice for the coronation, and although the original diamond is currently adorning Elizabeth the Queen Mother's crown, which belongs to Queen Elizabeth II, it will be set with a duplicate of one of the largest cut diamonds in the world.
The palace stated that they removed the Queen Mary Crown from display at the Tower of London so that it can be used in the ceremony to be held on May 6, replacing it with jewels that paid tribute to the late Queen Elizabeth II.
While there is a front cross set in the current crown of Queen Mary with Kohinoor diamond's detachable rock crystal replica, it is not known yet if the royalty would retain it after the changes are made for the king's coronation.