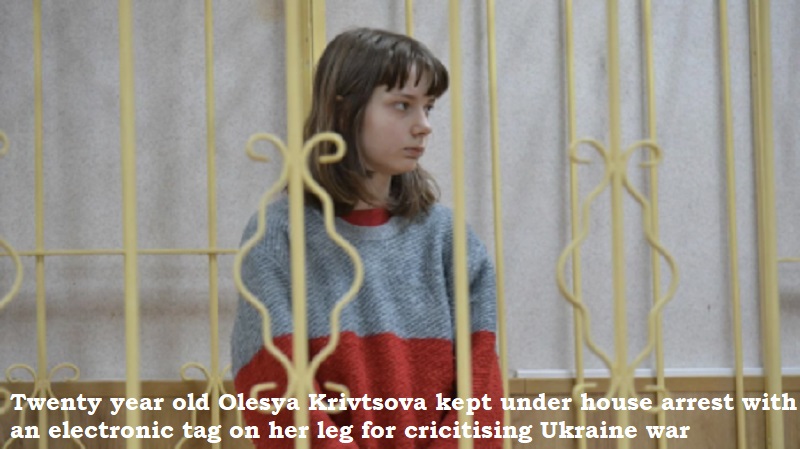 Olesya Krivtsova, age 20, has an electronic tag on her leg and is under house arrest. Krivtsova is facing up to 10 years in prison and will also be added to the government's list of terrorists and radicals after being accused of defending terrorism and defaming the Russian military.
Her alleged crime is criticizing Russia's special military operation in Ukraine which will soon mark one year.
Krivtsova, a student at the Northern Federal University, was detained for her anti-war social media posts, including one about the October 2016 explosion on the bridge connecting Russia and the Crimean peninsula that was taken by Russia.
She is not permitted to use the phone or the internet while under house arrest.
Speaking to the BBC on Tuesday (February 14), Krivtsova said, 'I posted an Instagram story about the bridge, reflecting on how Ukrainians were happy with what had happened.' She added she also shared a friend's post about the war.