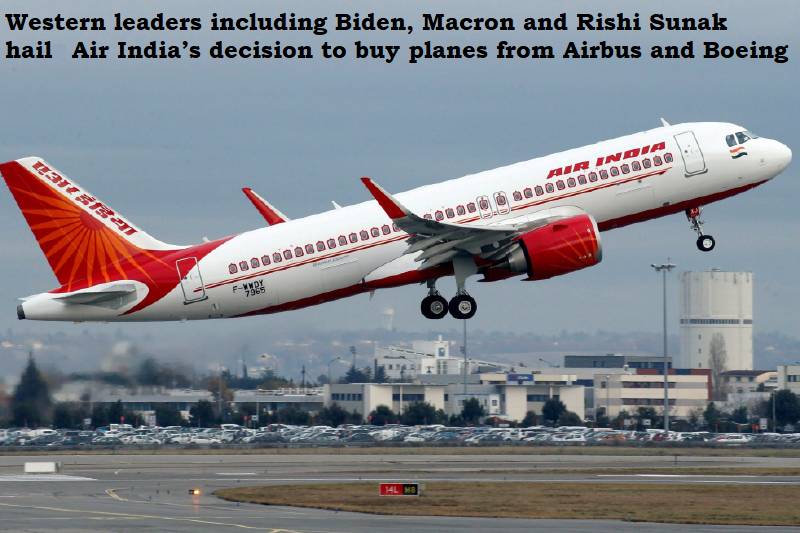 President Joe Biden of the United States, President Emmanuel Macron of France, and Prime Minister Rishi Sunak of the United Kingdom have all praised Air India for choosing to purchase aircraft from Airbus and Boeing.
In order to purchase a mixture of widebody and single-aisle aircraft, the Indian airline has signed letters of intent with Airbus and Boeing. The agreement was revealed during a video conference between French President Emmanuel Macron and Indian Prime Minister Narendra Modi.
US President Joe Biden and UK Prime Minister Rishi Sunak also expressed support for the agreement.
The rapid growth of the Indian civil aviation market, which will promote greater connection between India and the rest of the world and subsequently increase tourism and business in the nation, was a key point of PM Modi's speech.
'The agreement between Air India and Airbus is also an important milestone for the Indo-French Strategic Partnership. The India-France partnership is playing a direct role in ensuring the stability and balance in the international order and the multilateral system,' he said.