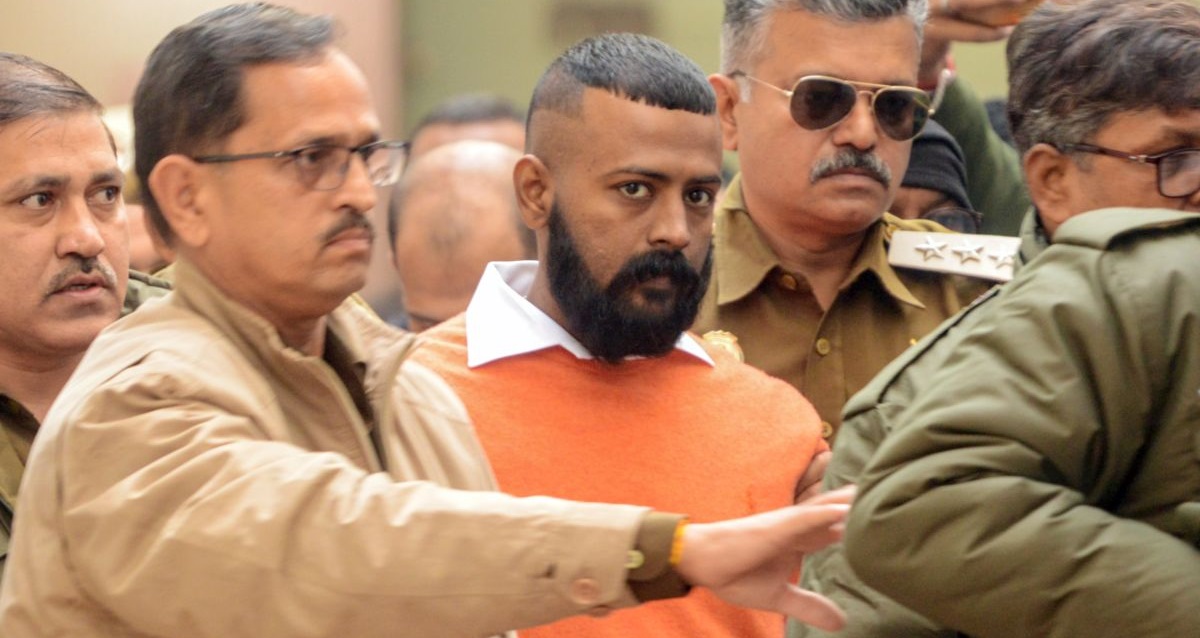 New Delhi: Alleged Conman Sukesh Chandrashekhar has been arrested by the Enforcement Directorate in another case of Extortion and Money Laundering and sent to a remand of nine days under the agency. He has been arrested in an Enforcement Case Information Report (ECIR) registered by the ED for allegedly duping Malvinder Singh's Wife Japna Singh of Rs 3.5 crore.
According to the complainant, Chandrashekar had called Japna M. Singh by impersonating himself as senior Government officials and extorted money from her. The Patiala House Court's Additional Session Judge Shailender Malik sent him on 9 day ED remand. While seeking remand the ED submitted that there is material evidence and reasons to believe that the said accused is guilty of the offence of money laundering as per Section 3 punishable under Section 4 of the PMLA( Prevention of Money Laundering Act). The accused is involved in the laundering of proceeds of crime and has been involved in projecting the proceeds of crime as untainted.
The accused Sukesh Chandrashekhar is deliberately withholding and not divulging the evidence and thus not cooperating in the investigation. Custodial interrogation of the accused Sukesh Chandrashekhar is essential to establish a money trail of Proceeds of Crime, said the ED in Court. The said FIR has been registered on the basis of a complaint filed by Japna M. Singh, wife of businessman Malvinder Singh against certain unknown persons for impersonating themselves as government officers and thereafter cheating her to the tune of Rs 3.5 crore.
The ED's case is based on an FIR filed by Delhi Police's Economic Offences Wing (EOW) against Sukesh Chandrasekhar who is accused of cheating and extorting Japna Singh and Aditi Singh, wife of the former promoter of Religare Enterprises, who are in judicial custody related to alleged misappropriation of funds at Religare Finvest Ltd. Both Chandrasekhar and his actor wife Leena Maria Paul were arrested by the Delhi Police in September 2022 for their alleged role in the duping case. Bollywood actors Jacqueline Fernandez Nora Fatehi and other several names surfaced during the investigation of the Economic Offence Wing of the Delhi Police and the ED.
The Judge in his order said 'Having considered the facts and circumstances. Taking into consideration the facts and allegations made and the points on which investigation is required to be undertaken, I find that custodial interrogation of the accused is required. However, I agree with the submission of ED Counsel for the accused that at this stage no case is made out for 14 days of police custody. 'Accordingly, nine days of police custody of accused Sukesh Chandra Shekhar is given to ED, subject to his medical examination by a Medical Officer of a Government Hospital every day and a meeting of the accused with his counsel every day for 15 minutes. Application accordingly disposed of'.