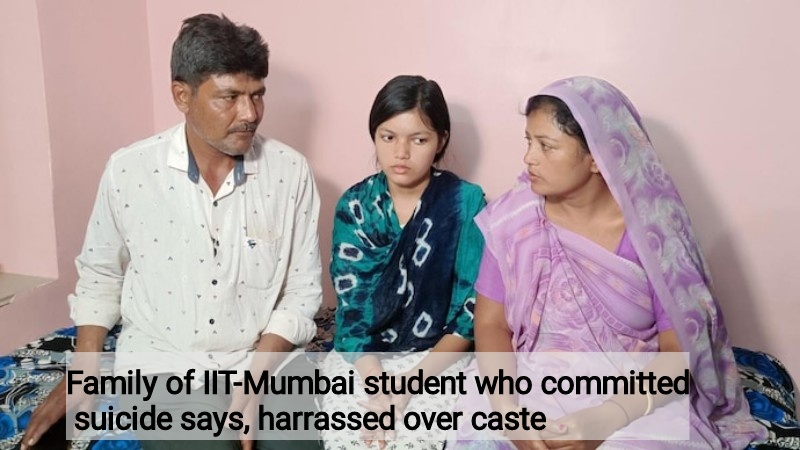 The family of Darshan Solanki, an 18-year-old IIT-Mumbai student who allegedly committed suicide, claimed that his death was a well-planned murder and that Darshan was being persecuted because of his caste. After leaping from the seventh floor of the IIT dormitory, Solanki died. His family does not, however, think that he committed suicide.
'Initially, everything was fine. But once they came to know Darshan belongs to the Scheduled Caste (SC) community, problems and harassment began. He could never even imagine dying by suicide. In fact, when we last spoke he was planning to come to Ahmedabad and visit a few places,' his sister Jhanvi claimed.
'It is not suicide at all. There were no injuries except a single injury to his head. Several details were disclosed to us. There were different theories given to us by college officials,' his father, Ramesh, said.
'I was the last to speak to him. He was normal and said he would be coming to Ahmedabad soon. It is a well-planned murder and everything is being covered,' Ramesh added.
'Darshan was our only son. It is a clear case of murder. We need fair and speedy justice. The people responsible should be punished,' his mother said.
The 18-year-family old's claimed that he had also complained to the college.
After preparing for a year, Darshan received admission to the prestigious institution three months prior and enrolled in the BTech programme.
According to his family, he received an 83% grade in Class 10, and Darshan would chastise those who considered suicide. The family went on to say that Darshan was incredibly ambitious and their only hope.