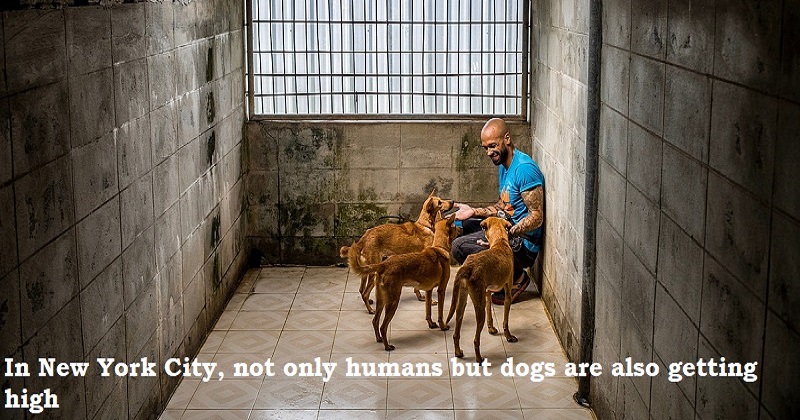 In New York City, not only people but also dogs are using marijuana. Following the city's legalisation of cannabis for adult recreational use in 2021, there has been an increase in the number of canines injuring themselves by ingesting marijuana items that were accidently thrown on the ground.
The New York Times (NYT) reports that veterinarians now see multiple cases per week, as opposed to just one each month in the past.
Many pet owners report that as they walk their dogs, they are encountering more cannabis that has been dumped on the pavement. Pet lovers are frightened by the effects of cannabis consumption, even though the majority of canines recover.
The most typical signs seen in dogs include: dizziness and trouble walking, nausea, tiredness, and hallucinations.
Adding further problem is that some owners don't even realise for days that their dogs had chewed on a joint while out on a walk.
'It's always been a little bit of a problem, but as of late, we are seeing a rise in cases now that marijuana has been legalized here (New York),' Dr Gabrielle Fadl, director of primary care at Bond Vet, told NYT.