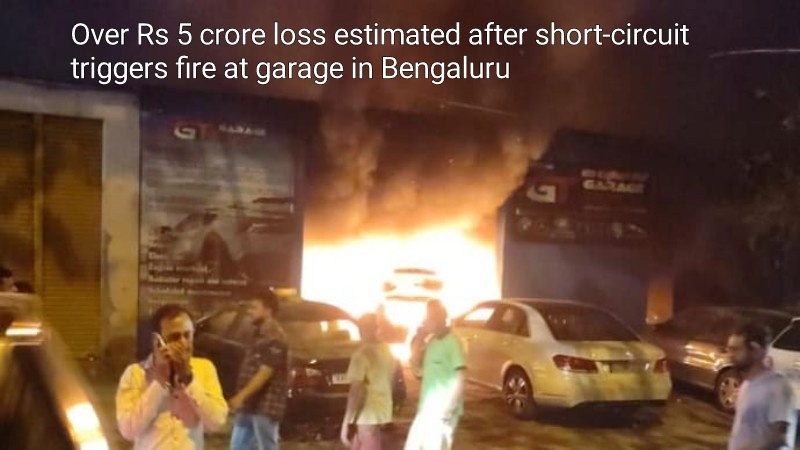 Late on Wednesday night, a garage in Kasturi Nagar, Bengaluru, caught fire, causing losses that are expected to total more than Rs 5 crore.
Workers at GT Garage were repairing a bike starter when a short circuit resulted in fire, which is how the incident happened. The fire quickly spread to every other vehicle.
The fire was put out after four fire tenders were dispatched immediately.
High-end vehicles like Audi, Benz, Porsche, and BMW are dealt with by Chand Pasha, the owner of the garage.
When the fire started, there were more than 10 or 12 high-end vehicles inside the garage.
There have been no casualties associated with the incident to date.