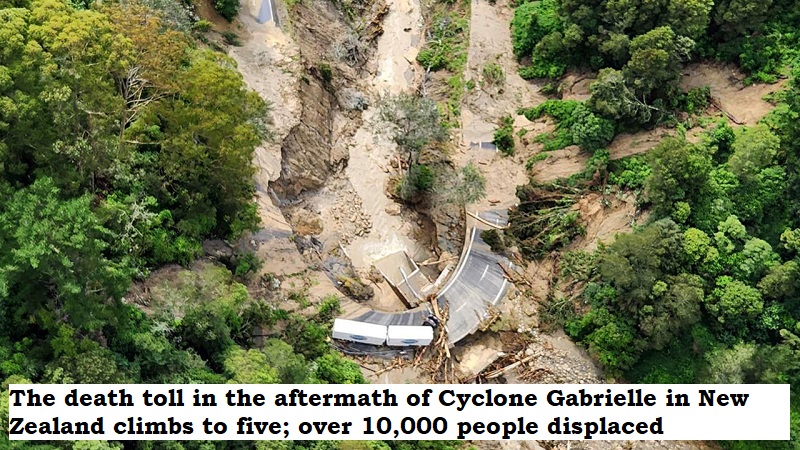 Five people have died as a result of Cyclone Gabrielle's aftermath in New Zealand, and more deaths are feared to be on the way. According to the police, a person is thought to have perished after becoming submerged in floodwater in the Gisborne region on Thursday, February 16.
The police have expressed significant concerns about missing people, and four additional deaths have already been confirmed.
The disaster-stricken eastern regions of New Zealand, where roads have been destroyed, homes have collapsed, and electricity has been out, are expected to experience additional heavy rain, according to a report by the news agency AFP on Thursday. According to government officials, 9,000 individuals have been rendered homeless in the eastern regions alone, out of a total displacement of 10,500.
New Zealand is currently under a state of national emergency after Cyclone Gabrielle bore down on its northern coast last Sunday (February 12).
The cyclone has faded into the Pacific but the MetService warned of further downpours on Thursday of up to 40 millimetres per hour in the eastern regions that are already flooded, the report said.