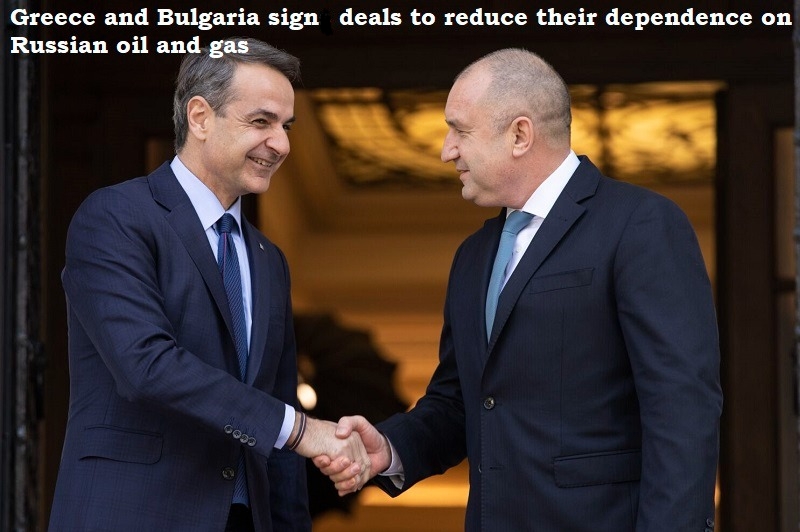 On February 16, agreements were made by Greece and Bulgaria to lessen their reliance on Russian gas and oil. The office of the Greek prime minister said that the nearby Balkan nations will cooperate in obtaining and storing natural gas. Additionally, it stated that the two nations would 'consider' building a new pipeline connecting the ports of Burgas and Alexandroupolis.
During a meeting with visiting Bulgarian President Rumen Radev, Greek Prime Minister Kyriakos Mitsotakis stated that the accords constitute 'one more step towards the strategic aim of European (energy) sovereignty.'
According to the president, Greek businesses will now be able to store natural gas at the Chiren subterranean facility, and Bulgarian businesses will have access to the Revithoussa terminal in Greece.
'Both countries will have assured access to facilities that are critical to their energy security,' Mitsotakis said.
He said the agreement 'turns our two countries into crossroads for gas distribution not just from Greece to Bulgaria, but to the rest of Europe.'
Both states have sped up projects to diversify away from dependence on Russian oil and gas.