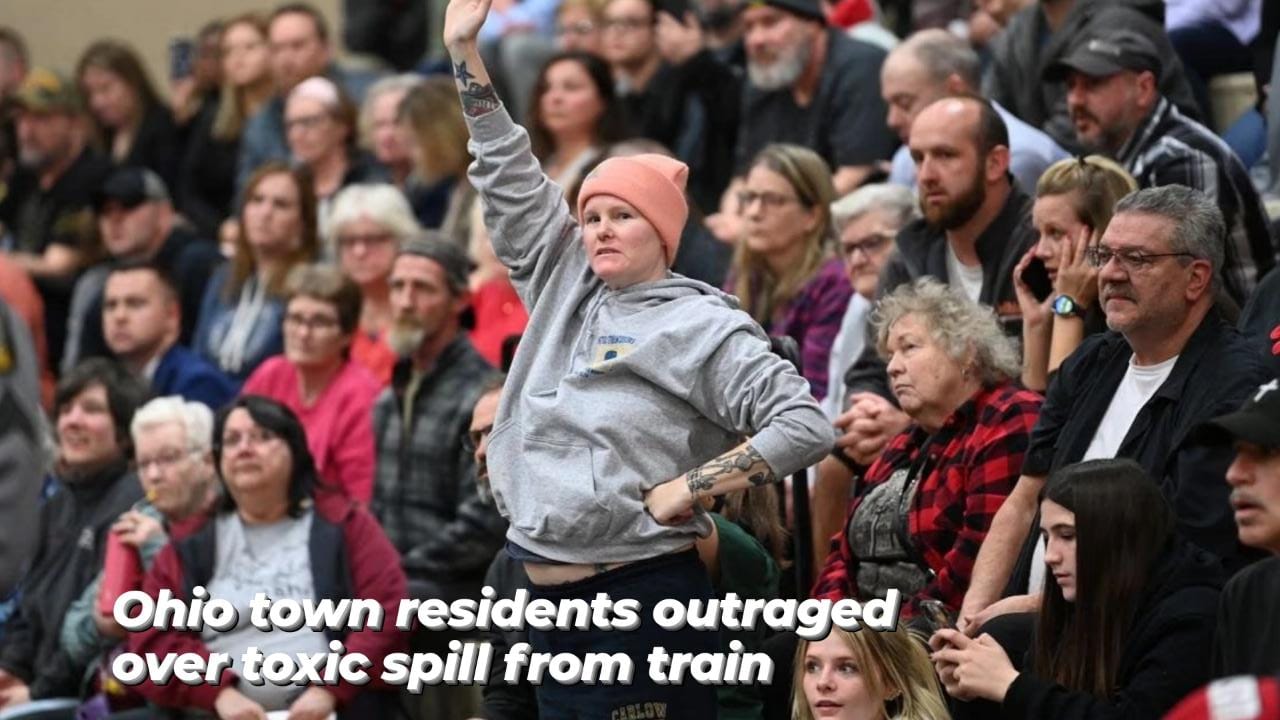 On Wednesday, hundreds of angry residents of the Ohio town where a train derailed and toxic chemicals leaked into the air crammed into a high school gym in search of information about the health risks they face.
At Wednesday's town hall, East Palestine Mayor Trent Conaway, who appeared irate and worn out, said that he wanted to help give some comfort to his town's 4,700 residents and hold those accountable for the train derailment to account.
Conaway opened the meeting by saying, 'We need our citizens to feel safe in their own homes. I need aid. This is beyond my capacity. But I won't be leaving or travelling anywhere.'
Conaway stated that he was closely collaborating with Norfolk Southern (NSC.N), the company that ran the toxic train that derailed on February 3 in East Palestine. Conway declared, 'They messed up our town, but they're going to fix it.'
Conaway paced around the gym floor and used a bull horn to speak to people in the bleachers.