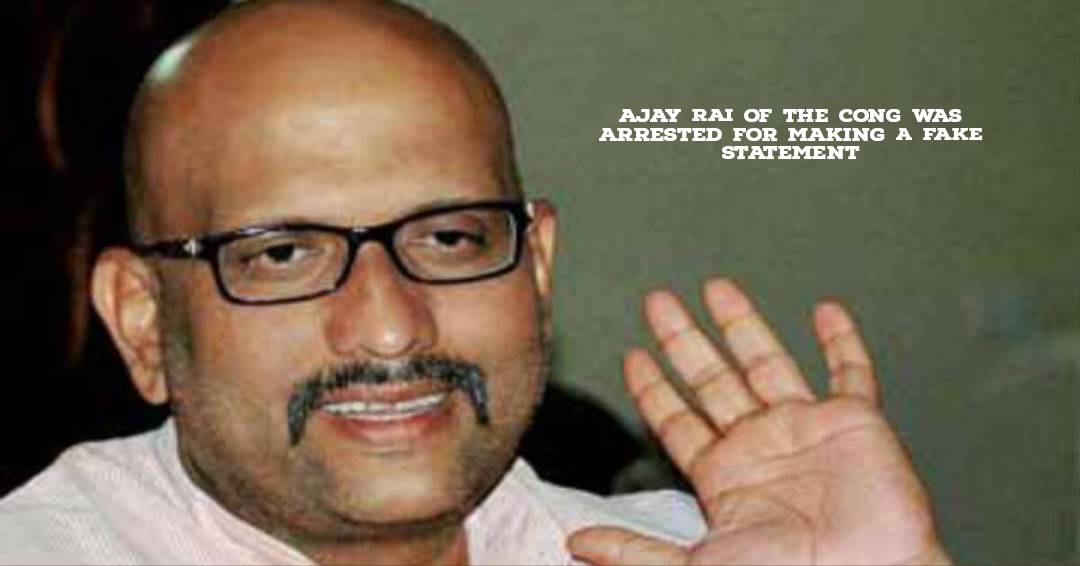 For allegedly making a false allegation that the airport officials had refused permission for Rahul Gandhi's jet to land here early this week, Congress politician Ajay Rai has been charged at the Phulpur Police Station, informed police on Saturday.
Ajay Pathak, the working director of Babatpur Airport, provided a statement that served as the basis for the case's registration.
Pathak's statement says that, there was information about Rahul Gandhi's plane arriving on Tuesday, but subsequently the Air Traffic Controller at Kannur received word that the plane would be returning directly to Delhi from Kannur in Kerala.
Rai, who had been at the airport that day, claimed that Rahul Gandhi's jet was denied permission to land 'at the last minute' as a result of which he was forced to travel to Delhi.
The Congressman was coming, according to Rai, to attend an event at Kamla Nehru Hospital in Prayagraj.
'I have no fear about filing cases. It is necessary to expose the BJP administration,' In response to the incident, Rai made a statement.
Additionally, he said that a lawsuit has been filed against him 'under the pressure of the BJP government's administration.'
In the past, incidents were also reported because of 'pressure', he claimed, from the BJP-led federal government.