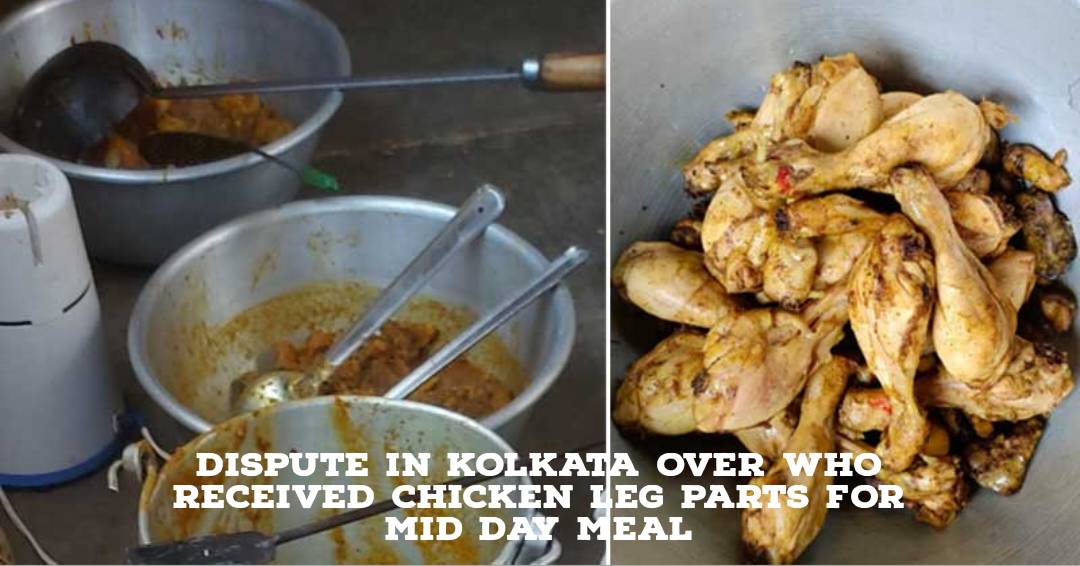 On Thursday, a fight over chicken pieces in the mid-day meals at a school put all the instructors in a soup. The incident occurred on Thursday at Amriti Primary School in the Englishbazar neighbourhood of the Malda district when parents locked the teachers in a room because they were upset with them for allegedly keeping all the good parts of the chicken for themselves.
An investigation of the parents' claim was mandated by the district administration. The parents barged onto the school's grounds and demanded that the teachers serve the pupils neck, liver, and stomach instead of the entire issued quantity of chicken legs and other meaty portions. They said that the teachers cook the chicken separately and use better rice because they are in a 'picnic mood' on days when it is supposed to be served as part of the midday meal.
When students at the Malda school protested that they were served the remaining portions of chicken curry on the days they were supposed to get it, this caused issues.
The youngsters' parents and guardians visited the school and discussed the matter with the teachers. A fight broke out between the two sides. Six teachers were forced into a room by the parents, who then closed the door from the outside. Around four hours were spent keeping the teachers locked up.
The teachers were released after the police got involved, according to an officer. He continued by saying that the teachers had been charged with cooking separate meals using superior rice and chicken leg pieces. The school's principal declined to comment on the incident. 'It is regrettable that teachers are denying the pupils of their meals donated by the state government,' said Nikhil Singha, a member of the neighbourhood gramme panchayat. The district's primary education board's head, Basanti Burman, announced that an investigation has been requested of the primary school inspector.