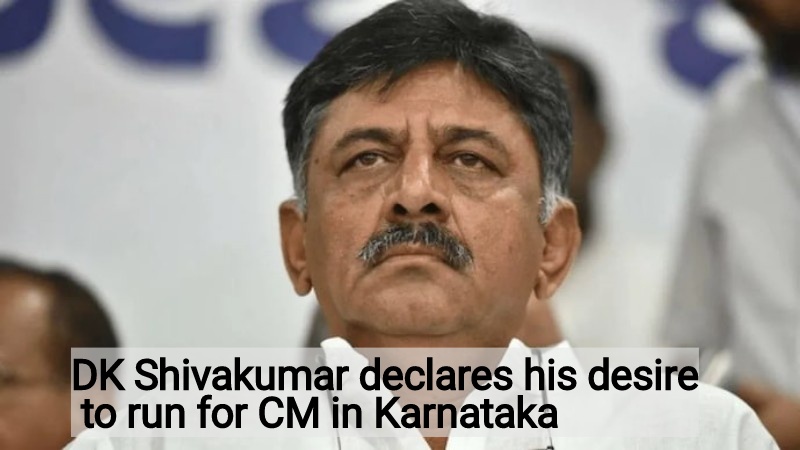 Prior to the Assembly election, DK Shivakumar, the head of the Karnataka Congress, expressed his desire to run for chief minister on Friday.
Two candidates for chief minister from the Congress are Shivakumar and former chief minister Siddaramaiah.
DK Shivakumar, also known as DKS, said, 'You should all come together and ensure DK Shivakumar is to be seated on the third floor [where the CM's office is located] of Vidhan Soudha,' while addressing a crowd of onlookers in Mysuru's KR Nagar.
DK Shivakumar, a three-term MLA from Kanakapura, has been attempting to establish himself as a serious contender for the top position in the state. Siddaramaiah, who is also running, will run from the 'safe seat' of Kolar in the upcoming Karnataka Assembly elections.
To elect all 224 members of the Karnataka Legislative Assembly, assembly elections will be held in the state before May 2023.