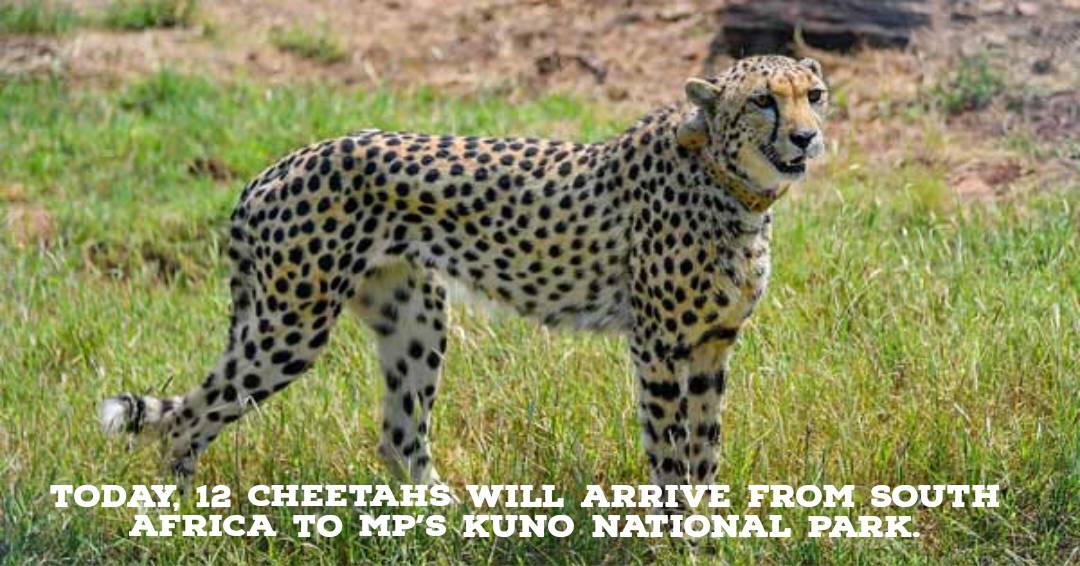 On Saturday morning, 12 cheetahs will arrive in Madhya Pradesh from South Africa and placed in quarantine cages in the Kuno National Park (KNP) in the Sheopur district.
Seven males and five females make up this group of cheetahs, which is the second big cat group to arrive to the KNP after eight cheetahs from Namibia were released on September 17 of last year during a ceremony presided over by Prime Minister Narendra Modi.
According to the schedule, these cats would show up at the Gwalior air base about 10 am. From there, an Indian Air Force helicopter will transport them to the KNP about midday. After 30 minutes (12.30 pm), they would be placed in quarantine bomas (enclosures), as an expert had stated.
Chief Minister Shivraj Singh Chouhan and Union minister Bhupender Yadav would release these animals into the KNP. According to KNP Director Uttam Sharma, 10 quarantine bomas have been built for the South African cheetahs. Two of these facilities would house two pairs of cheetahs.
The experts say, a group from South Africa visited the KNP in early September of last year to check out the wildlife sanctuary's procedures for keeping the fastest land creatures on the planet. India and South Africa last month signed a Memorandum of Understanding (MoU) for the translocation of the mammals.
India had intended to airlift these South African cheetahs in August of last year, but was unable to do so because of the failure of the two countries to establish a formal translocation agreement in a timely manner. Before being fully released into the wild, the eight cheetahs from Namibia—five females and three males—are currently in hunting enclosures at the park.
Indian wildlife legislation says, animals must undergo a 30-day isolation period when they arrive in the nation, in addition to a one-month quarantine before being imported. In 1947, the last cheetah in India perished in the Koriya district of modern-day Chhattisgarh, and in 1952 the species was officially deemed extinct.