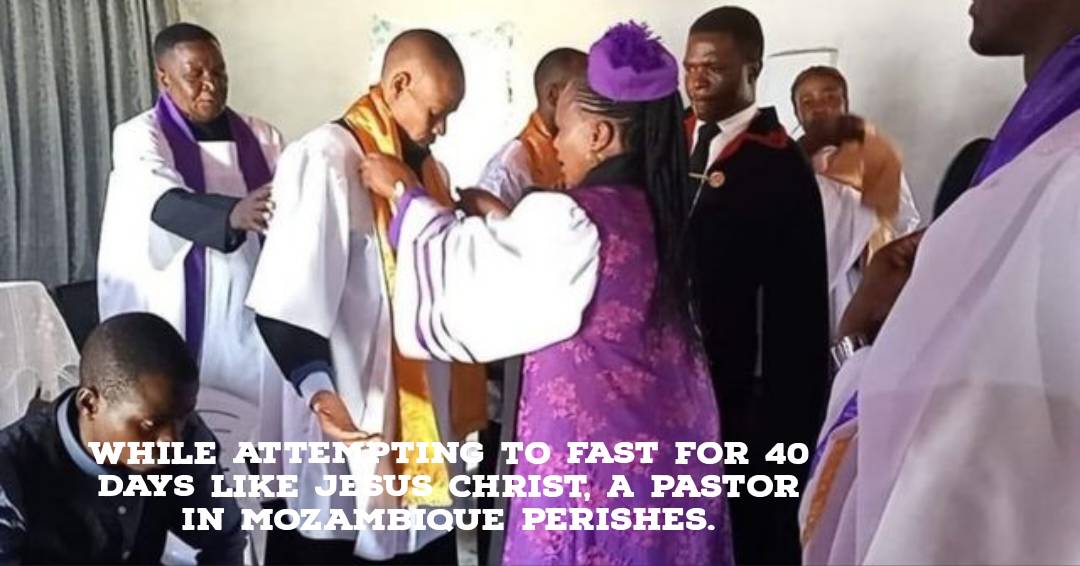 A preacher who fasted for 40 days in an effort to emulate Jesus Christ has passed away.
Francisco Barajah, a 39-year-old Mozambican, founded the Santa Trindade Evangelical Church.
In the central province of Manica, near Zimbabwe, in the town of Messica, he also taught French.
According to the Gospel of Luke, Jesus was taken by the Spirit into the wilderness after his baptism, where he fasted for 40 days. The following is found in the New Testament of the Bible's Gospel of Matthew: 'Jesus was then taken by the Spirit into the wilderness to experience the devil's temptations. He was hungry after his forty days and forty nights of fasting.'
The preacher reportedly dropped so much weight that he was unable to stand up after 25 days without food or water. On the request of his loved ones and supporters, he was transferred to a hospital in the city of Beira, where he was later identified as having acute anaemia and having failed digestive organs. He was given serums to rehydrate him, and an effort was made to give him liquid food, but it was too late, and he passed away on Wednesday.