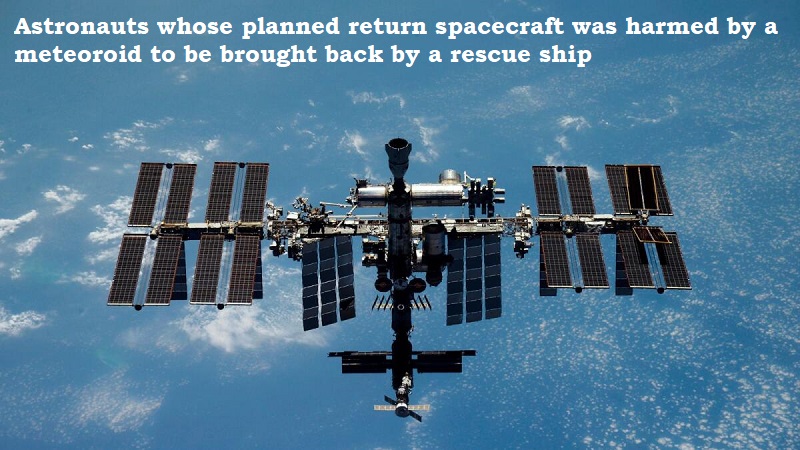 According to a statement released on Saturday by Russia's space agency, three astronauts whose planned return spacecraft was damaged by a small meteoroid will be returned on February 24 by a rescue ship. According to a representative for the Roscosmos space agency, 'the launch is anticipated on February 24.'
Russian cosmonauts Dmitry Petelin and Sergei Prokopyev, as well as NASA astronaut Frank Rubio, travelled to the International Space Station in September on board MS-22, which took off from the Russian-run Baikonur Cosmodrome in Kazakhstan.
They were scheduled to return to Earth in the same spacecraft in March.
But, MS-22 began leaking coolant in the middle of December after being struck by what American and Russian space specialists believe to have been a small space pebble.
The launch was also delayed Monday when concerns were raised about the Progress MS-21, a Russian supply ship stationed at the International Space Station, which had also experienced coolant leakage.