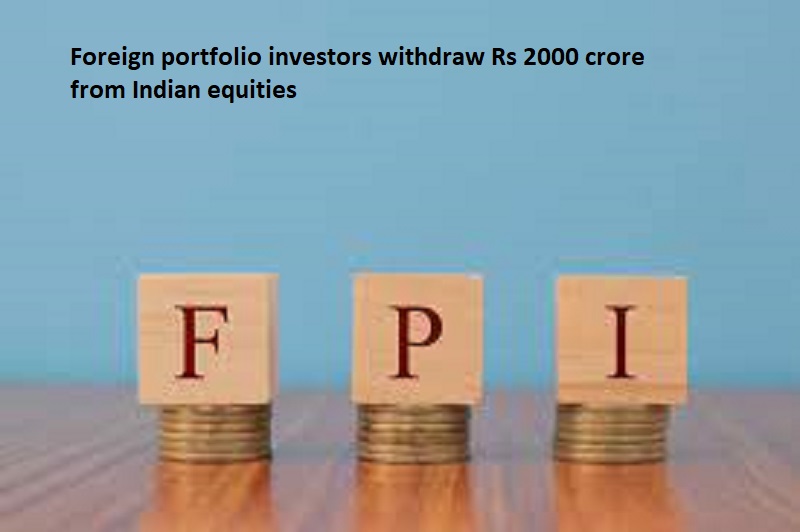 Mumbai: Foreign portfolio investors (FPIs) have pulled out around Rs 2,006 crore from Indian equities up to February 17. , Foreign portfolio investors  also remained  net sellers in debt-VRR and hybrid instruments  to the tune of Rs 2,036 crore and Rs 131 crore.
Meanwhile, the  FPIs continued to be net buyers in the debt market. They deposited  Rs 2,413 crore so far in February month in the debt market. .But, buying in the debt market could not offset the impact of selloffs in equities and debt-VRR. Hence, so far in February, FPIs are net sellers with an outflow of Rs 1,760 crore in the overall Indian market.
Also Read: Date of Char Dham Yatra announced: Know the online registration date and other details 
In January 2023, FPIs sold a whopping  Rs 28,852 crore in Indian equities. The overall FPIs outflow in Indian equities year-to-date comes to around Rs 30,858 crore.
Foreign institutional investors (FII) or Foreign portfolio investors (FPI) are those who invest in the financial assets of a country while not being part of it. On the other hand, Domestic Institutional Investors (DII) are those who  invest in the country they are living in. Both types of investors can impact the economy's net investment flows.