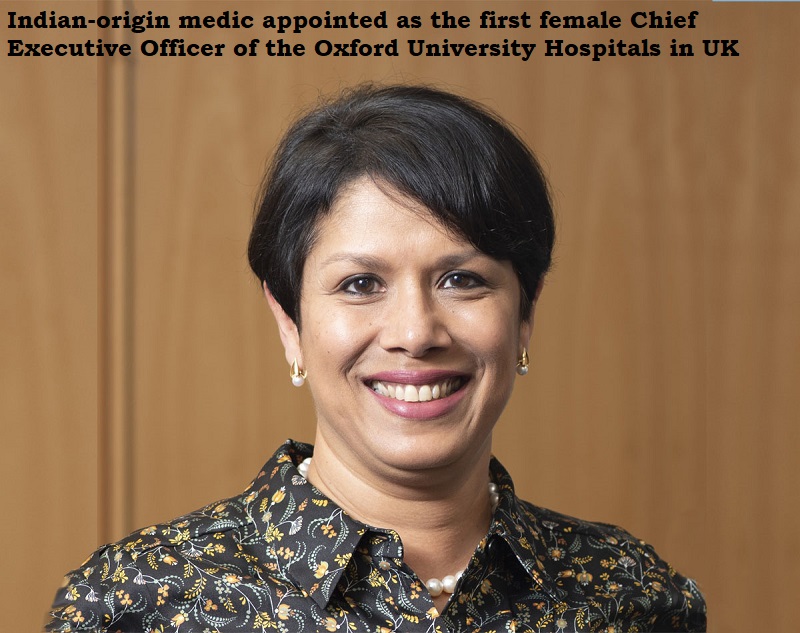 Professor Meghana Pandit, the top physician of Indian descent in the United Kingdom, has been named the first female Chief Executive Officer (CEO) of the Oxford University Hospitals NHS Foundation Trust. The appointment will become effective on March 1, according to a statement from the OUH.
Pandit also makes history by becoming the first person of colour to hold the position of CEO at a National Health Service (NHS) trust under the Shelford Group. The trust is notable for representing some of the largest teaching hospitals in the nation.
The Indian-origin medic was also serving as the interim CEO at the OUH since July last year, and has been appointed following 'a rigorous and competitive process which concluded after an extensive national and international recruitment search,' said the one of UK's largest teaching hospitals in a statement.
It added that the members of the interview panel 'unanimously agreed' that Pandit was the preferred candidate for the position and the recommendation was approved at a meeting of the Council of Governors on Wednesday.