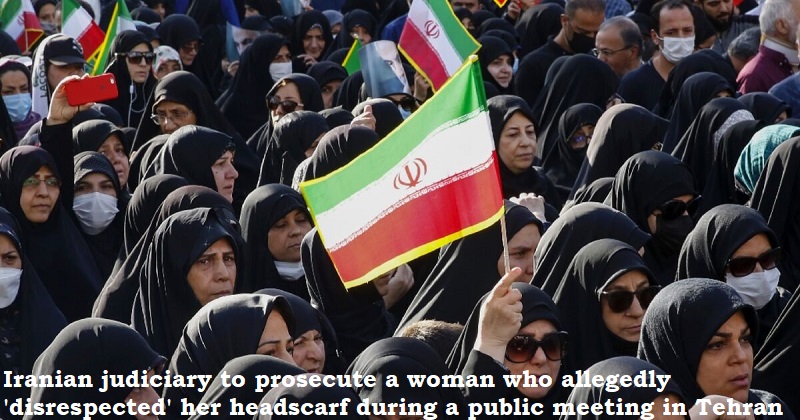 The Iranian judiciary is reportedly bringing charges against a lady for allegedly 'disrespecting' her headscarf at a public gathering in Tehran, according to local media sources. On Saturday, February 18, the Iranian news agency Tasnim reported the incident and stated that judicial action had been started against the person who threw the woman's headscarf on the ground. After reports of demonstrations on Thursday in various Iranian cities, this has happened.
According to the Tasnim news agency, 'Legal action has been taken against a woman who disregarded her headscarf during the election for the Tehran chapter of the Iran Construction Engineering Organization.'
It was wrongly alleged that this person was rejected from the branch election because she did not wear a hijab, the report continued.
A short video of the incident was also published by the Tehran municipality newspaper Hamshahri which showed the woman throwing her hijab on the ground as the participants left the meeting, reported AFP.