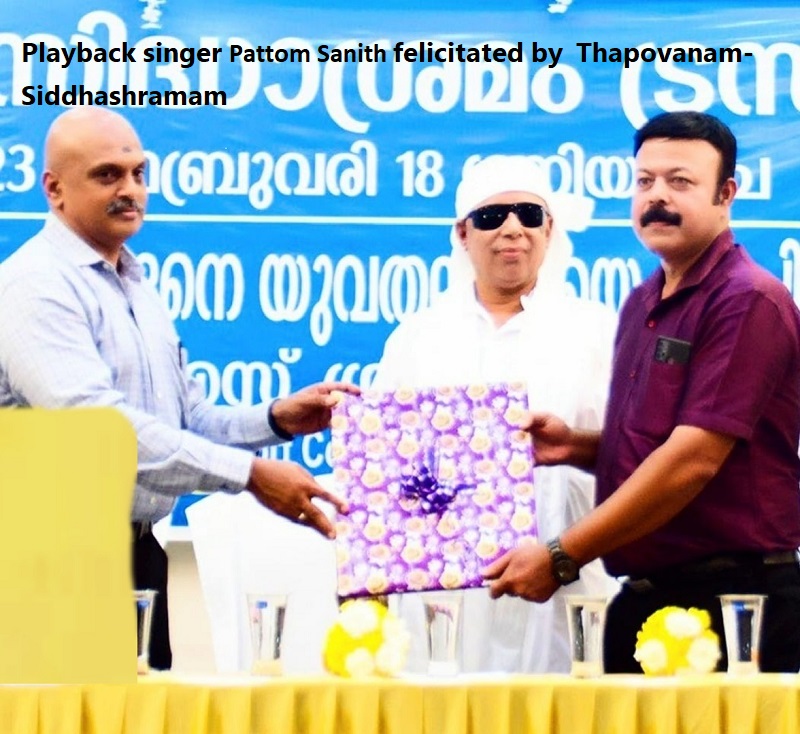 Thiruvannathapuram: Renowned playback singer Pattom Sanith was felicitated by the Thapovanam-Siddhashramam. ADGP S. Sreejith IPS honored the national award winning singer at the anti-drug seminar organized by the organization.
Also Read: India's Russian oil imports climb to record high 
The function was inaugurated by ADGP Sreejith IPS. Dhanya Gopalakrishnan, MS Kasturi, Pattom Sanith spoke at the function. Pattom Sanith who works as a manager at a reputed bank in Thiruvannathapuram had recently won the Bharat Sevak national award given by Kendra Bharat Sevak Samaj. He won the award for his outstanding performances in  philanthropy services.