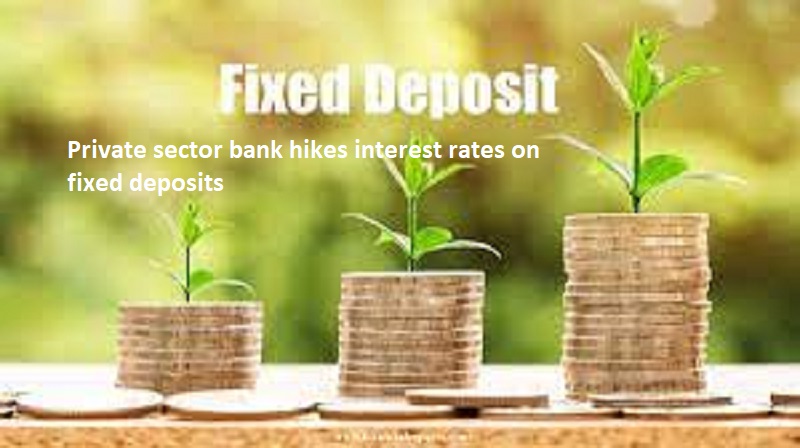 Mumbai: Largest private sector bank in the country, HDFC Bank has hiked interest rates on bulk fixed deposits (FDs) of more than Rs 2 Crore to Rs 5 Crore. After the latest interest rate hike, the HDFC Bank is now offering interest rates on deposits with terms ranging from 7 days to 10 years that range from 4.75% to 7.00% for the general public and 5.25% to 7.75% for senior citizens.
Currently, HDFC Bank offers interest rates of 5.75% for deposits for 46 to 60 days and 6.00% for deposits for 61 to 89 days. The Fixed Deposits that mature in 90 days to 6 months now earn 6.50% interest, while those maturing in 6 months, 1 day to 9 months now earn 6.65% interest. Bulk fixed deposits maturing 9 months 1 day to 1 Year, will get an interest rate of 6.75% and on those maturing in 1 year to 15 months, will fetch an interest rate of 7.00%. The lender  will now offer an interest rate of 7.15% on a deposit tenor of 15 months to 2 years and an interest rate of 7.00% on a deposit tenor of 2 years 1 day to 10 years.
Also Read: IIT to open its first overseas campus in this Gulf country 
All senior citizens will get an additional interest rate of 0.50% over and above the regular rates on bulk fixed deposits of HDFC Bank maturing in 7 days to 5 years.