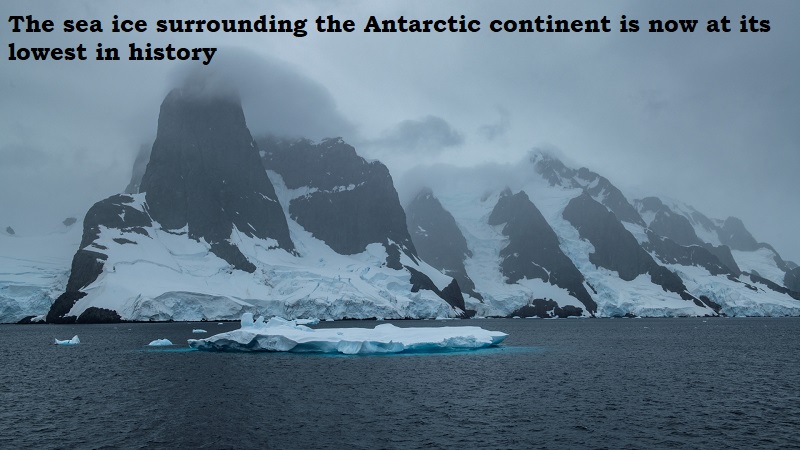 When measurements using satellites were first made in the late 1970s, the sea ice covering the Antarctic continent is presently at its lowest point in recorded history. Less sea ice is often present during the southern hemisphere summer, according to the National Snow and Ice Data Centre, but this year is unusual.
Warm air, winds, and water have decreased the coverage to to 1.91 million square kilometres (737,000 square miles). The fact that the melt must continue through this summer is what is more concerning.
On February 25 of last year, Antarctica finally surpassed the previous record-breaking minimum of 1.92 million sq km. Three years with record-low sea ice have occurred in the past seven years: 2017, 2022, and now 2023.
These 'remarkable' losses of Antarctic sea ice indicate the increasing level of heat in the ocean and such changes in weather patterns reflect that a climate crisis is evident in the observations.
Scientists have already expressed their concern about the melting ice in Antarctica. Climate models, dating back to 2014, have suggested that the continent's giant West Antarctic Ice Sheet (WAIS) is bound to collapse because of increasing levels of global heating.