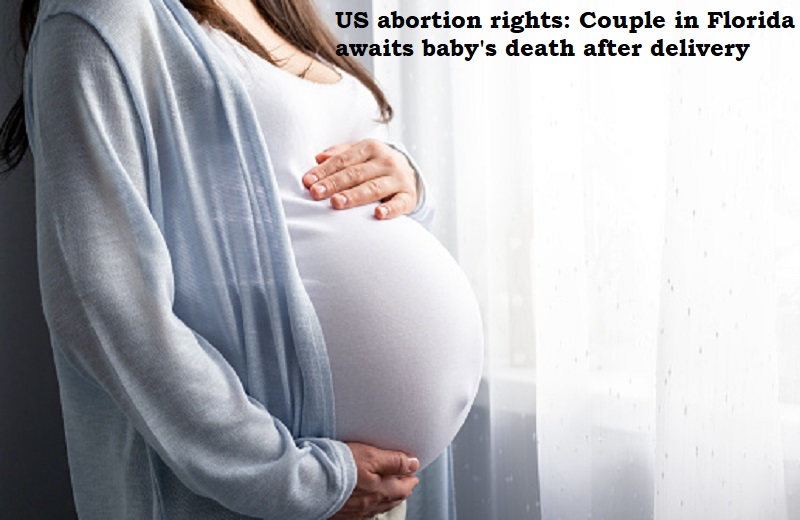 A couple in Florida is waiting to say goodbye to their unborn child when the baby is delivered, which is a heartbreaking reality in the wake of the US Supreme Court's abolition of abortion rights nationwide last year.
The new Florida legislation, which prohibits abortion beyond 15 weeks unless in rare cases, is what led to the predicament. Deborah Dorbert has now joined the ranks of a number of other women who are having trouble obtaining the required abortion treatments since the Supreme Court reversed the rights that had previously been granted by the seminal Roe v. Wade decision from 1973.
According to a report published by The Washington Post, Dorbert and her husband Lee Dorbert, who are expecting their second child, were informed by the doctors that the baby is suffering from fatal fetal abnormality, which is also known as Potter syndrome.
However, the couple said that an abortion cannot be performed by the doctors because of their interpretation of a Florida law which was brought into effect after Roe vs Wade was overturned by the Supreme Court.