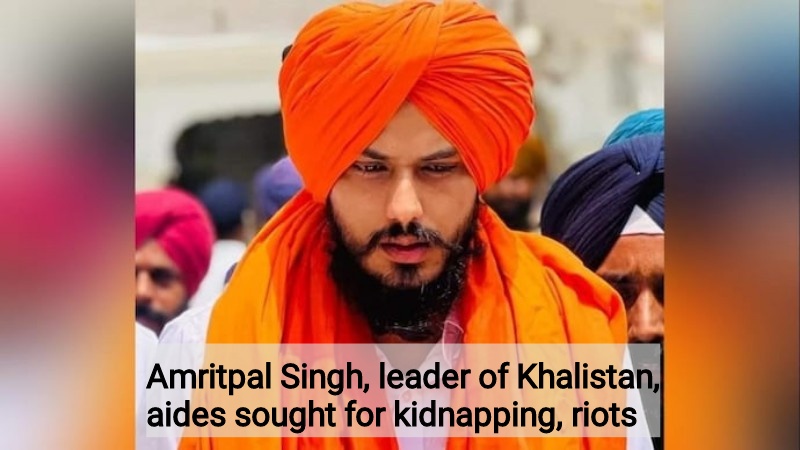 Amritpal Singh, a self-proclaimed Khalistani leader and the head of the 'Waris Punjab De,' and his five assistants are in danger of being arrested after being accused of kidnapping, theft, rioting, injuring people, and unlawful assembly.
Varinder Singh, a former aide of Singh, who was allegedly kidnapped and brutally beaten by Singh and his heavily armed men, filed a complaint, which served as the basis for the charges against the accused.
The complainant is a resident of the Chamkaur Sahib area in the Rupnagar district of Punjab. While the police have already arrested one of the accused, other arrests are being made in raids.
It is being considered whether the police action against Amritpal Singh and his armed men was justified in light of the Chief Minister Bhagwant Mann's declaration that no one will be permitted to sow discord among the communities.
The state and federal governments are both keeping an eye on the Khalistani elements, and they won't be allowed to spoil the hard-won peace, according to earlier comments made by Union Home Minister Amit Shah.