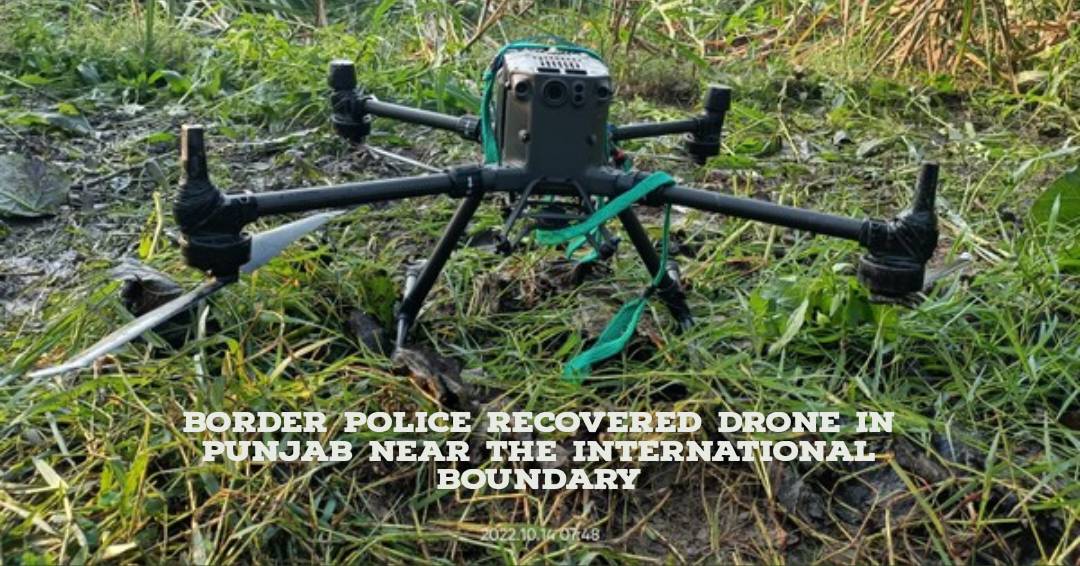 A China-made drone was found on Monday by the BSF and the Punjab Police near the border between India and Pakistan in the Fazilka area of Punjab, informed a BSF official.
The unmanned aerial vehicle has already been recovered twice in the last 24 hours. Around 9.30 am, the Border Security Force (BSF) and Punjab Police forces conducted a search operation in the New Hasta Kalan village area of Fazilka in response to specific information.
The official says, they found a DJI Matrice 300 RTK quadcopter in a community open space.
The officer reported that the BSF and Punjab Police once again successfully apprehended a misbehaving drone.
The quadcopter and 2.730 kg of heroin were found in a field in the Gurdaspur district's Ghaniake village by the BSF on Sunday.
After engaging in gunfire with Pakistani smugglers near the international border in Gurdaspur on Saturday, the army discovered 20 packs of heroin as well as a collection of weapons and ammunition.