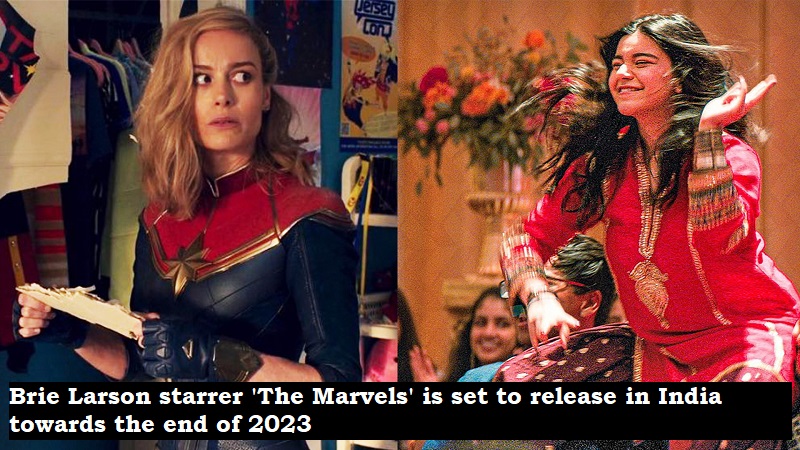 The Marvels, starring Brie Larson, is slated for release in India at the end of 2023. The first poster for the movie, which featured a glimpse of the three main characters in the movie, was published on Twitter on Saturday. Iman Vellani (Ms. Marvel) and Treyonah Parris are also included on the teaser poster alongside Larson (Monica Rambeau).
The Marvels, which is being billed as the major Diwali release, will premiere in India on November 10.
'Higher. Further. Faster. Together. Check out the brand-new teaser poster for Marvel Studios' The Marvels, coming to theatres November 10,' Marvel Studios posted on social media.
Larson reprises her role as Captain Marvel in The Marvels, the 33rd installment of the Marvel Cinematic Universe (MCU). She previously played the character in Captain Marvel(2019) and Avengers: Endgame (2019).
Vellani and Parris reprise their respective roles of Kamala Khan/Ms. Marvel and Monica Rambeau from the MCU shows Ms Marvel and WandaVision.