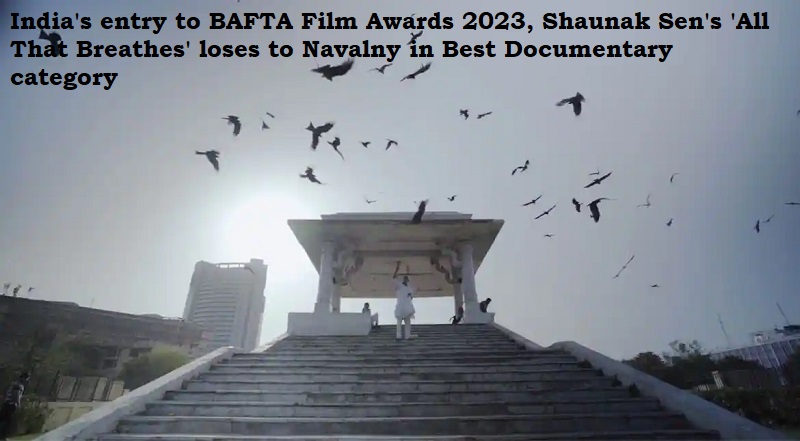 Shaunak Sen's All That Breathes, the lone entry from India for the BAFTA Film Awards 2023, came in second place in the Best Documentary category on Sunday night to a film about President Putin sceptic Alexey Navalny. The BAFTAs were held in London. The yearly honors, often referred to as 'British Oscars,' celebrate and recognise the top British and international cinematic talent.
The dissident's poisoning and the subsequent investigation are both topics covered in the Navalny documentary. The BAFTA win, which many view as a prelude to the Oscars, has elevated the movie to the status of a serious contender for the upcoming Hollywood prizes.
At the Oscars this year, Shaunak Sen's All That Breathes is one of the prominent nominees in the Best Documentary category. The film has already won multiple awards at various film festivals in 2022 including one at Cannes. The film highlights the extraordinary work of two brothers based in Delhi who take care of injured birds of prey out of a makeshift hospital. The film also talks of the city's toxic environment.
The film, by Shaunak Sen, has been described as 'beautiful and meditative' by those who have watched it.