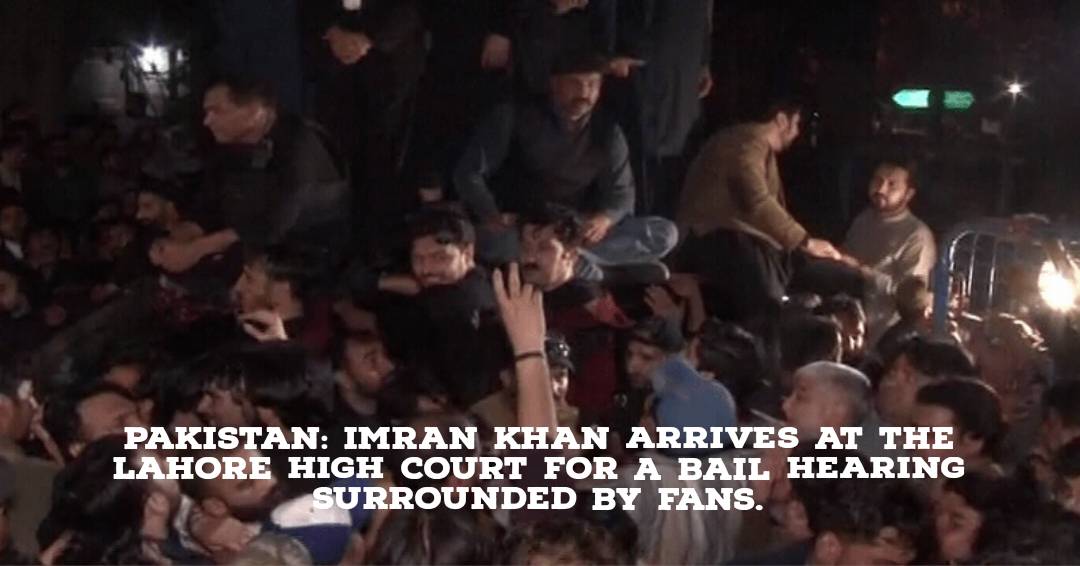 Imran Khan, the former prime minister of Pakistan, arrived at the Lahore High Court on Monday for a hearing on a bail request related to violent protests outside the election commission office last year. He was accompanied by a large group of supporters.
Imran Khan was travelling from Zaman Park to the Lahore High Court when Pakistan Tehreek-e-Insaf (PTI) members surrounded his car and walked next to his entourage.
Imran Khan's bid for an extension of his interim release in the case involving the violent protests outside the ECP was denied last week by an anti-terrorism court in Islamabad.
A sizable police presence was present at the Lahore High Court's main gate in advance of the hearing on Monday.
After Imran Khan was expelled from the National Assembly last year for concealing information about party funding, the PTI leadership instructed party members to organise demonstrations across the nation, including close to the Election Commission of Pakistan (ECP).