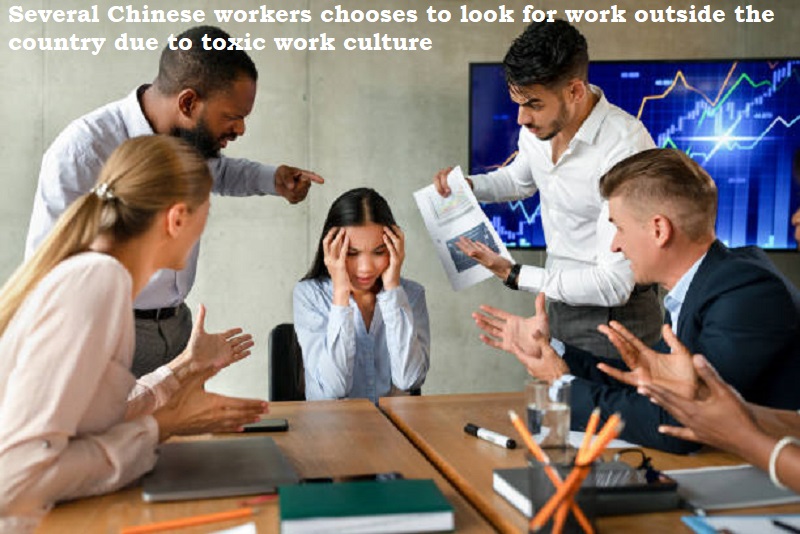 China is aiming to recruit talent from both within the country and its residents living abroad as it reopens its doors to the outside world after a three-year break. Yet, toxic workplace cultures are becoming a growing issue for Chinese businesses.
Because of this, some Chinese workers prefer to hunt for employment abroad than put in long hours at businesses in their native nation.
According to an SCMP story, people who have been laid off by western businesses are not interested in working in China because most businesses need them to work overtime as a rule, which results in physically taxing work and overworked employees.
An SCMP report quoted one such worker, Mark Liu, as saying that he would rather take a break from work than work for a company in China. He was laid off from Amazon in Canada and says that he will explore work opportunities in Canada after a break.
This is because Chinese living overseas say that companies in their home country offer terrible work-life balance and have a more stressful work culture, which can quickly turn toxic.