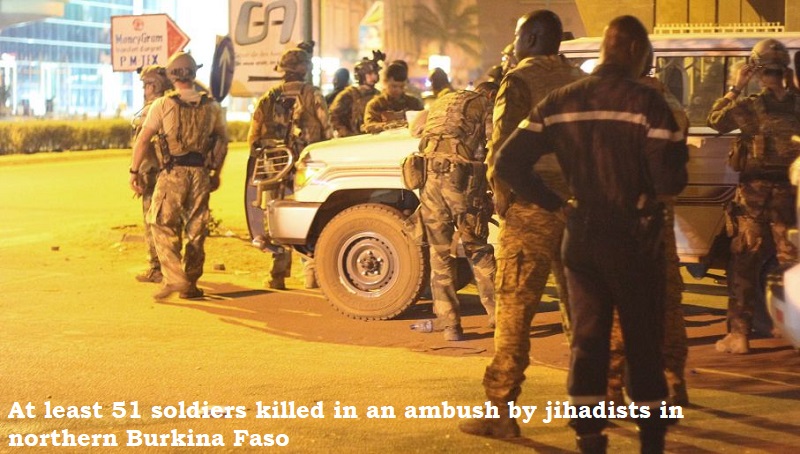 The army reported on Monday that at least 51 soldiers were killed in an ambush by jihadists in northern Burkina Faso, and that about 160 of the attackers perished in the counterattack. According to the army's statement, 51 people have died as of Monday night (Feb. 20), when 43 additional bodies were discovered, according to AFP.
The assault happened on February 18th, in the province of Oudalan, not far from the tense borders with Burkina Faso and Mali. The 'complex' strike between Deou and Oursi targeted the military patrol in the Sahel region, which borders Niger and Mali.
The military in its statement added, 'operations are continuing with an intensification of air actions that have made it possible to neutralise around 100 terrorists and destroy their equipment,' the military added.
'This figure is in addition to the 60 or so terrorists neutralised since the beginning of the response.'
Attacks have mounted since the start of this year, and have killed over 100 in the last weeks, AFP reported.