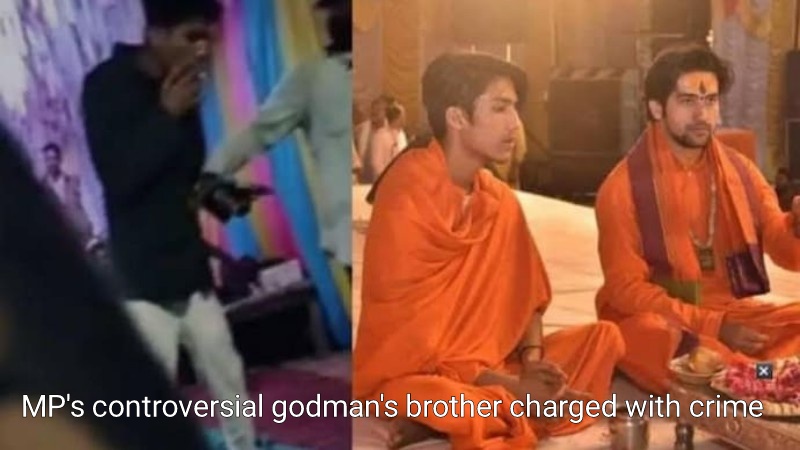 The brother of the spiritual leader Dhirendra Shastri of Bageshwar Dham has been the subject of a First Information Report (FIR) under the SC/ST Act by the Madhya Pradesh Police.
Shaligram Garg (23), who was accused of threatening a man during a wedding reception, was the subject of a FIR that was filed in Chhatarpur. Additionally, the suspect was seen brandishing a gun and making threats.
On the basis of Kallu Ahirwar's complaint, a FIR was filed. The accused has been charged with a hate crime against a member of the SC or ST under sections 294 (uttering obscene words), 506 (criminal intimidation), 323 (voluntarily causing hurt), and 227 (knowingly violating condition) of the Indian Penal Code (IPC) as well as under the SC/ST Act 1989.
Police Chief Sachin Verma claims that the uproar occurred because of the playing of religious music. He stated that the pistol was not being used to make a threat, but added that the situation would become clearer after an investigation.
In the recent past, religious preacher Dhirendra Shastri of Bageshwar Dham was accused of promoting superstition under the guise of religion due to his 'ability to predict a person's future' and 'disclose a person's background' after meeting them for the first time.