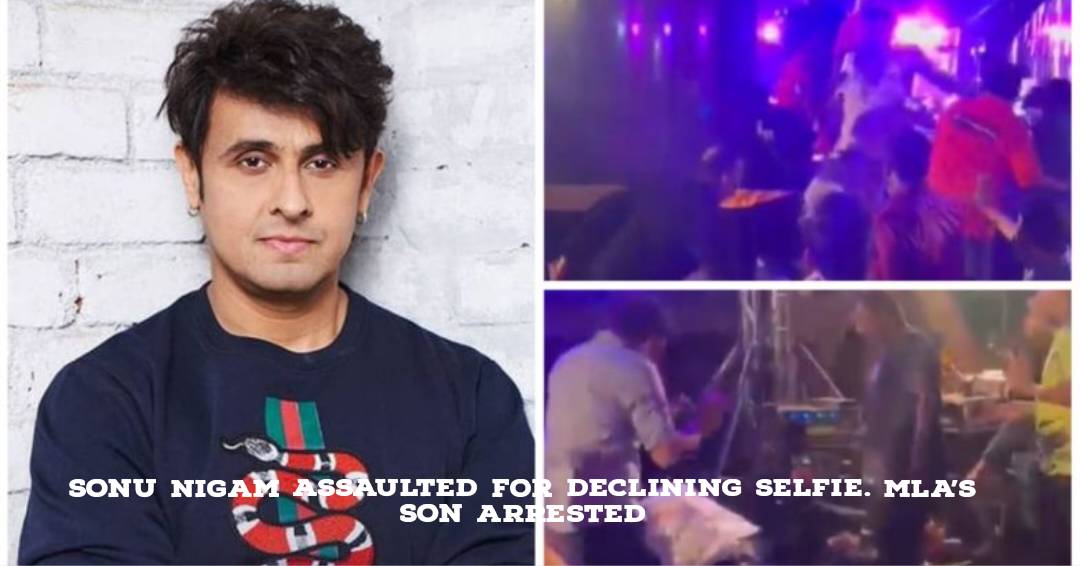 Bombay Police arrested Swapnil P Phaterpekar, the son of Shiv Sena (UBT) MLA Prakash Phaterpekar, for manhandling the playback singer Sonu Nigam who refused to take a selfie, with the accused. The official claims that this is the most recent 'selfie' -related incident occured in the past week.
Hemrajsingh Rajput, Deputy Commissioner of Police (Zone VI), stated that the incident happened late on a Monday night while Nigam was leaving a concert in Chembur.
'After the performance, Nigam was leaving the stage when Swapnil P. Phaterpekar stopped him for a photo. Nigam refused, therefore the singer and two other people were shoved off the steps; as a result, one of them was hurt. Swapnil Phaterpekar is the only defendant we have in custody for the event. Nigam received assistance from the other volunteers, who then taken him to safety' Rajput said.
The president of Sanskar Pratisthan, Swapnil Phaterpekar, who has an MBA from both London and Bombay, is accused of pursuing Nigam for a photo.
His father, MLA Phaterpekar, recognised that what occurred was wrong but maintained that it was not a planned attack, saying only that he felt bad about it.
After Nigam complained about Swapnil, he was arrested and charged with crimes under several sections of the Indian Penal Code.