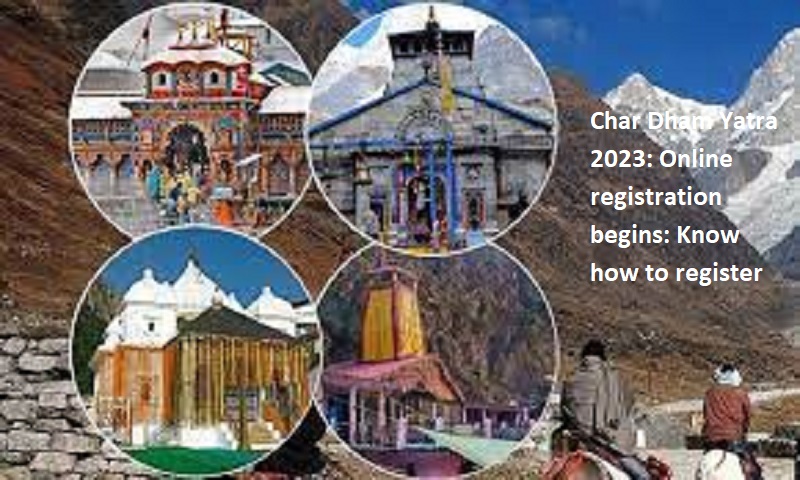 Dehradun: The online registration for this year's Char Dham Yatra began yesterday. More than 9000 pilgrims registered the for the pilgrimage yesterday. This year the Char Dham Yatra will begin from the 22 April.
Yamunotri, Gangotri, Kedarnath and Badrinath are part of Uttarakhand's Char Dham. They are commonly known as India's Chota Char Dham. Thousands of pilgrims visit the locations. The doors of Kedarnath Dham will open the 25 April and of Badrinath on 27 April. The  doors of Gangotri and Yamunotri Dham will be opened as per tradition on 22 April.
At present, registration for only Badrinath and Kedarnath Dham is open. Registration for Gangotri and Yamunotri Dham will start after the formal announcement of the door opening of the two temples.
Also Read: IRCTC announces 'Guru Kripa Yatra': Details inside
One can register for the yatra online in three ways — official website, WhatsApp, and toll-free number. The official website is www.registrationandtouristcare.uk.gov.in. One can also register through WhatsApp number 8394833833 by typing 'yatra' or call on tollfree number 01351364. There is no registration fee for the pilgrimage.
Steps to register for Char Dham Yatra:
Step 1: Go to www.registrationandtouristcare.uk.gov.in
Step 2: Click on Registration/Login form
Step 3: A new window will open. Enter your personal information for Chardham Yatra Registration.
Step 4: The registration will then be verified by Chardham Online Registration System via OTP verification via mobile and email.
Step 5: Then you must login with your mobile number and password.
Step 6: A personalised dashboard will appear; open the window by clicking on Add/Manage Pilgrims or Tourists.
Step 7: Then enter tour plan details such as tour type, tour name, Yatra dates, number of tourists, and each destination's date of visit before saving the form.
Step 8: A window will appear with information about the Tour Name, Dates, and Destination.
Step 9: You can enter Pilgrim information by clicking the Add Pilgrim button.
Step 10: After completing the registration process, you will receive an SMS with a unique registration number and will be able to download the registration letter for Chardham Yatra travel.
Documents required for Char Dham Yatra:
For biometric registration, you must have an identification card (Aadhaar card, a voter ID, PAN, a driver's licence, or a passport).