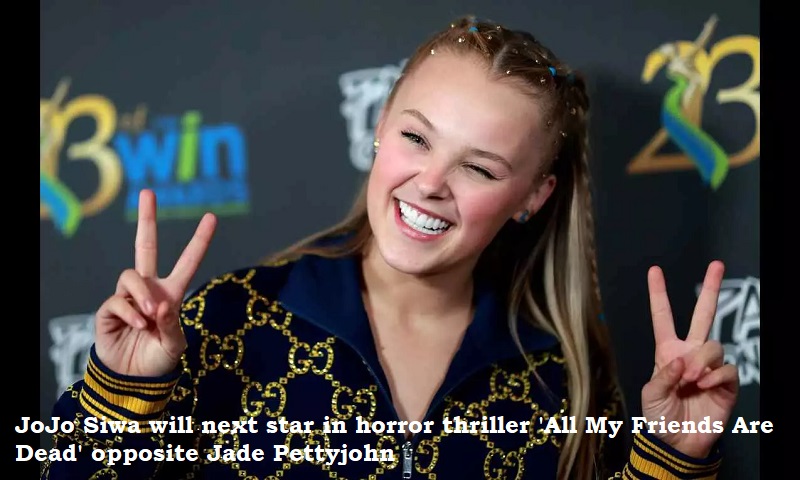 Jade Pettyjohn and JoJo Siwa will co-star in the upcoming horror film All My Friends Are Dead.
The film's casting process is now underway, and all potential actors have been shortlisted. In Canada, the filming will start this spring. Josh Sims and Jessica Sarah Flaum wrote the screenplay, which Dunstan will direct.
A group of close college friends will be followed in the movie as they score a deal on a fantastic Airbnb for the largest music festival of the year. As the group's members are killed off one by one, a weekend of drinking swiftly turns bad. They quickly come to realise that each of their demises is closely related to one of the seven deadly sins.
John Baldecchi will produce the film. Dominic Ianno (Soul Surfer), Jason Resnick (Kidnap), and Kevin Greutert (SAW franchise) will executive produce along with Clay Epstein of Film Mode Entertainment and Dan Rubin, CEO of Budding Equity.