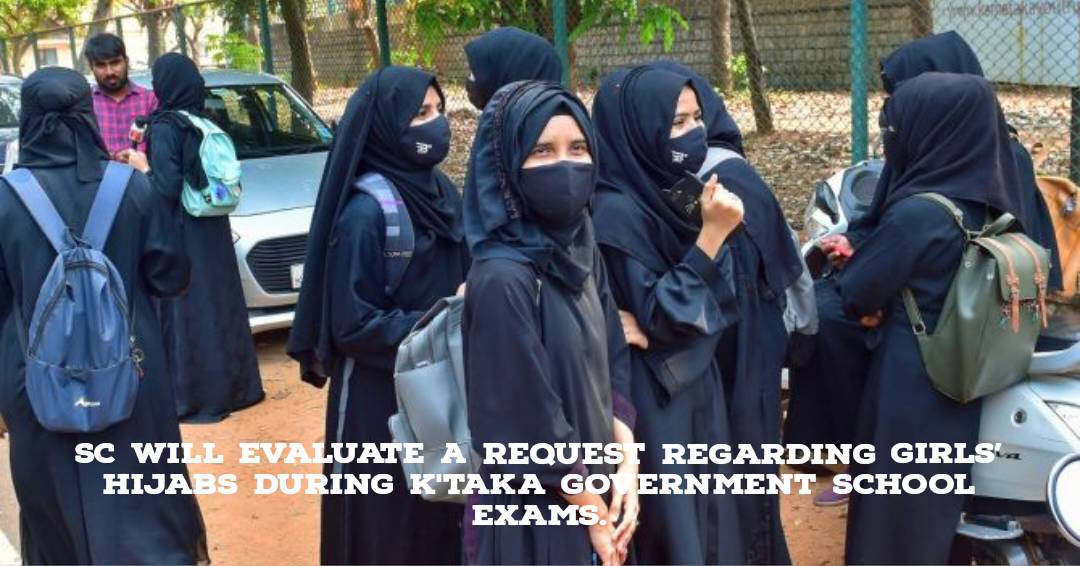 The Supreme Court on Wednesday said it will take a call on listing a plea to allow girls to sit for exams in Karnataka government schools while wearing the hijab.
Following the apex court's split verdict on the issue of the ban on wearing the headscarf, girls in hijab are not being permitted to take the exams scheduled to begin from March 9, a bench headed by Chief Justice DY Chandrachud was told.
They are wearing headscarf. If they are wearing headscarf they are not allowed inside the examination hall. Only on that limited aspect, the court may consider listing it on Monday or Friday, said lawyer Shadan Farasat.
A few girls have migrated to private universities due to the ban on wearing hijabs, but they must still take their exams in government institutions, he told the bench, which also included Justice P S Narasimha. If not allowed, they run the risk of losing another year, he warned.
The CJI responded, 'I'll take a call.' The high court's decision still controls the field despite the divided decision.
The divided decision on October 13 of last year prevented the hijab controversy from being permanently resolved because both judges proposed bringing the case before a larger bench for consideration.
The court had previously stated that it will take into consideration creating a three-judge panel to hear the matter involving the prohibition on the wearing of hijabs in Karnataka government schools.