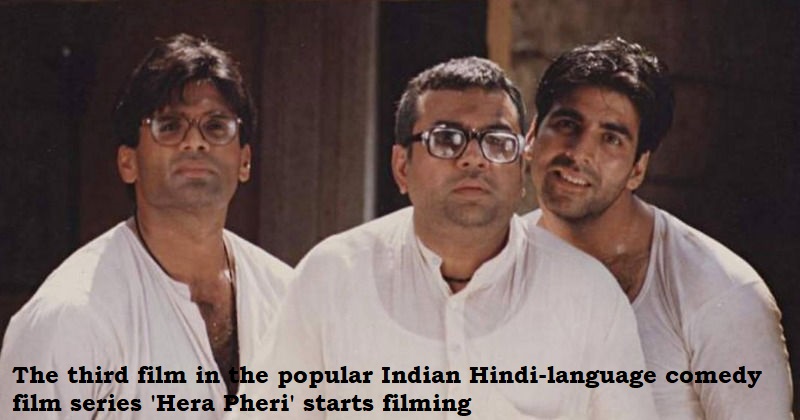 According to Pinkvilla, filming on the third installment of the well-known Indian comedy series Hera Pheri in Hindi has started.
Due to issues over the script, Akshay Kumar had stated he would not be a part of the third installment. Fans of the show expressed their dissatisfaction. Then, however, it was revealed that he would be returning to play Raju once more, rounding up the three with Paresh Rawal's Baburao Ganpatrao Apte and Suneil Shetty's Shyam.
The movie's development was revealed by producer Firoz Nadiadwala in June of last year.
'You'll be able to watch it very soon with the same cast of Akshay Ji, Paresh Ji, and Suniel Ji,' he stated. 'The story is in place, and we are working on certain modalities. It'll be made in the same way, retaining the innocence of the characters. We can't take past achievements for granted. So, we have to be extra careful in terms of our content, story, screenplay, characters, mannerisms etc,' he added.